Coming soon: more places to fill your growler with wine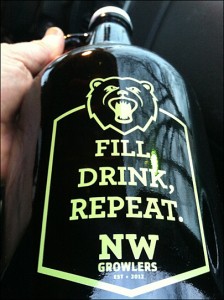 Get ready to grab your growler!
Not the grubby one you use for your hoppy IPA either. Grab your fancy growler. Because starting Thursday, you can fill it with a smooth pinot noir or a summery rose.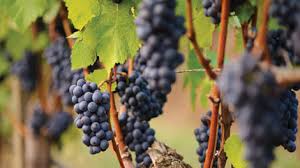 A new law, sponsored in part by local Rep. Sharon Wylie, D-Vancouver, allows Washingtonians to fill up their growler at winery's tasting rooms starting later this week.
Until the new law takes effect, state law only allows for the growler to be filled at the winery where the wine is made.
Paul Beveridge, president of Family Wineries of Washington State, which lobbied hard in the most recent legislative session for a change in the law, said the group is "thrilled (to) be able to fill growlers at our tasting room rather than bringing the growlers here from the winery and then transporting the empty bottles back for filling."
Last year, Oregon lawmakers approved a measure allowing customers to fill a growler of wine at stores and restaurants.
The original Washington measure would have allowed the filling of growlers in wine shops, breweries, taverns and restaurants as well.
If John Morgan, with Lost River Winery, has his way, someday wine growlers will be able to be filled everywhere beer and cider growlers can now be filled.
"Well, obviously it's a great day," Morgan said in a statement, "but it's also bittersweet for consumers. Our original bill would have allowed the filling of growlers in wine shops, breweries, taverns and restaurants as well."