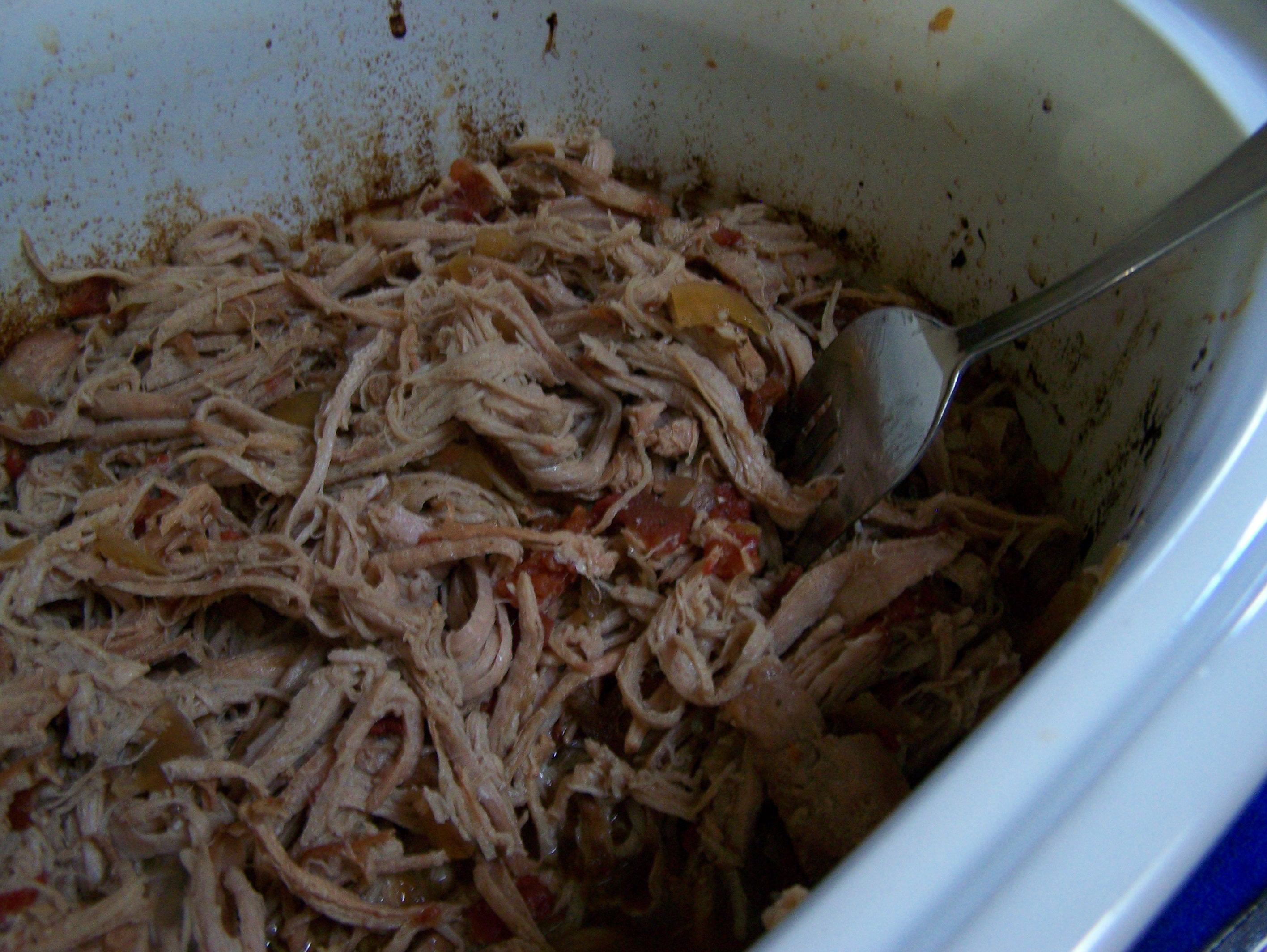 I have to pat myself on the back that I'm getting this one out in time for Cinco De Mayo. What? Technically, on the west coast, it's still Cinco De Mayo. Whether you're celebrating today (or this weekend, or whenever) or not, this dish is still a good one to try. I saw the original version of this recipe here and decided to use it for a Paleo version of Chipotle's burrito bowl. OK, it's more like a burrito salad, but still darn good especially when you add a big dollop of fresh guacamole on top (sans the cilantro, sorry people I'm NOT a fan).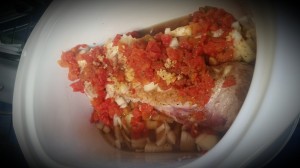 This is another thank-goodness-I-have-a-crock-pot-to-cook-for-me recipe. I threw this in one evening and woke up a few minutes early the next day to shred it before work and even packed some for my lunch. I also want to point out that this dish was even Hubby approved so you know it's good! Also this was another markdown in the meat department which is why I'm using a pork tenderloin instead of a shoulder or butt. These other cuts with more fat would make the meat juicier but I think the beef broth helps with that.
Hope you enjoy.
Pulled Pork Carnitas
Ingredients
1 pork tenderloin (mine was about 2 lbs)
2 tbsp. oil (avocado or coconut are my healthy go-to's)
1 can Rotel (mix of diced tomatoes and jalapenos)
1 onion chopped
2 tsp. minced garlic (or more to taste)
1 tsp. cumin
1 tsp. cayenne (or another ground pepper of your choice)
1 c. beef broth
Salt and Pepper to taste
Directions
Heat oil in a large pan and brown roast on all sides. Place roast in crock pot. Add Rotel, onion, garlic, and spices on top. Pour in the beef broth. Cook on low 6 hours. Enjoy the yummy pork smell stinking up the house. When it's done, shred and enjoy. Tell me how you would enjoy carnitas!