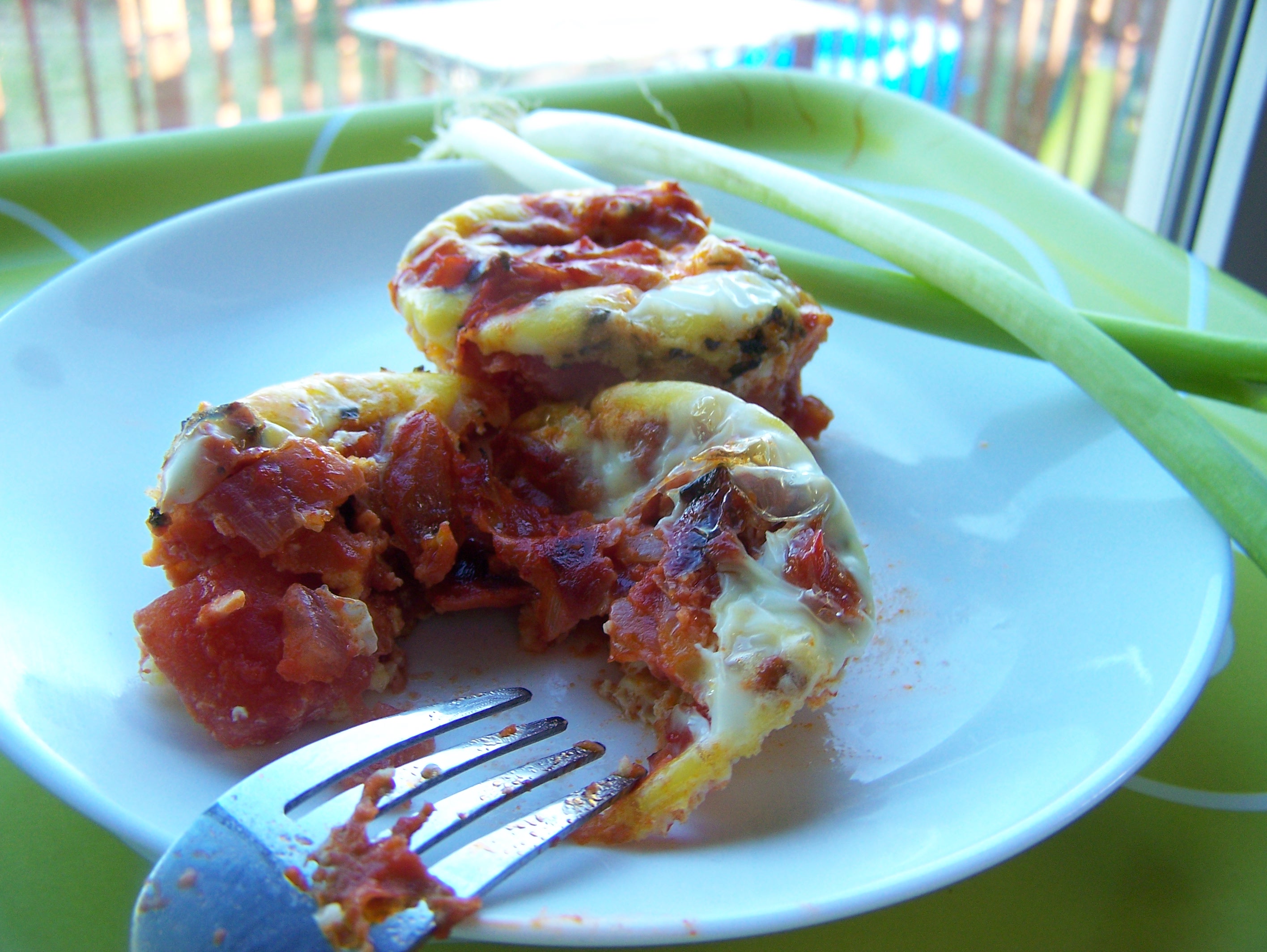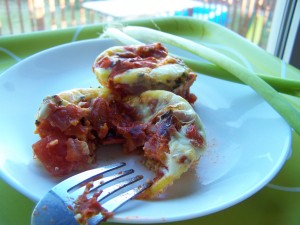 Mmmm pizza (insert voice of Homer Simpson here). If you're eating Paleo, or practicing any kind of fairly healthy lifestyle, pizza is usually off the menu. I know there are a lot of alternative pizza crusts out there but in the words of Marvin Gaye: "Ain't nothing like the real thing". So sometimes you have the real thing as a treat and other times you make something like these ah-mazing pizza egg muffins.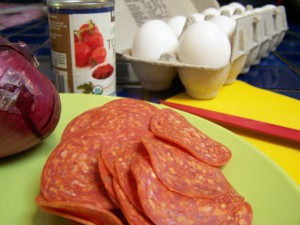 Originally found over at my latest Paleo blog crush The Paleo Parents (check 'em out!) these are pretty simple to make and truly tasty. The proof is in the fact that I've already inhaled 3 while I've been typing. I think I even fooled my brain to think I was eating cheese somewhere in there. Also a yummy addition if you eat dairy and are just low-carbin' it.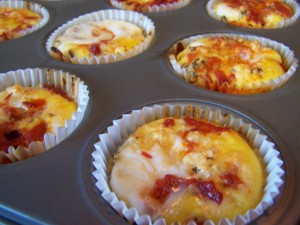 I also love that you can add whatever toppings you'd like. Next time I will use those mushrooms before I forget they're at the back of the fridge and let them go bad (true story). I think I'll also add sausage.
Try them out today and let me know what you think and what toppings you used.
P.S. Both kids liked it (Mom win!).
Pizza "Muffins"
Ingredients:
1 small red onion, chopped
1-2 Tbsp. coconut oil or avocado oil (my 2 favorites)
2 Tbsp. tomato paste
1 can diced tomato (I recommend the petite diced)
1 cup chopped pepperoni (I actually used more)
10 eggs
1 tsp basil
1 tsp oregano
1 tsp salt
Dash of pepper
Add any other pizza-like spices you prefer
Directions:
Preheat oven to 325°. Over medium high heat, sauté onions in oil until soft. Add tomato paste and stir together. Drain canned tomatoes and add to mix along with chopped pepperoni. In a separate bowl beat together eggs and spices. Line a muffin tin with liners and fill each cup with about a tablespoon of the tomato mixture. Top with eggs mixture until about ¾ full. Bake for 25-30 mins. Great to heat up later in the week for a quick breakfast. Enjoy!