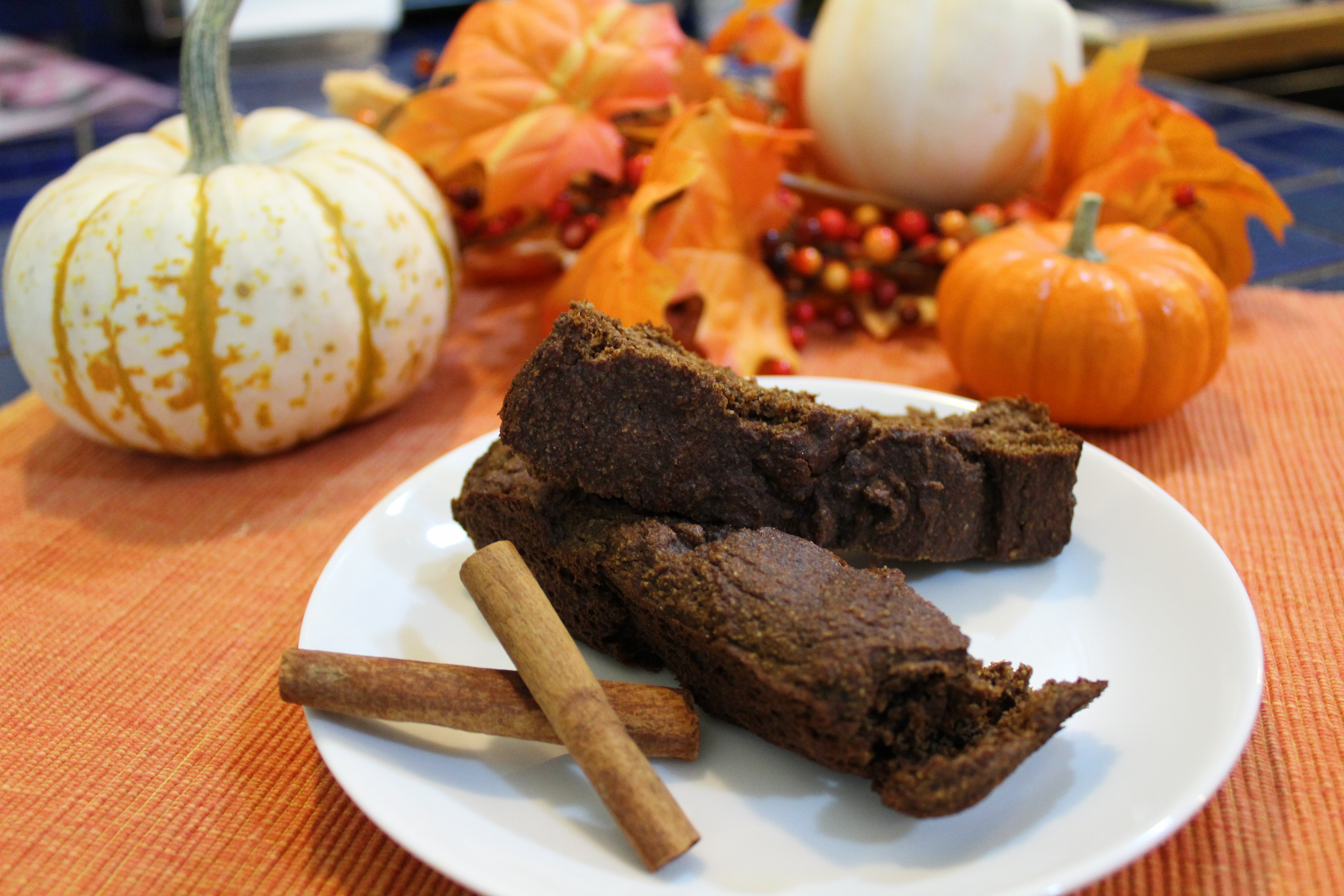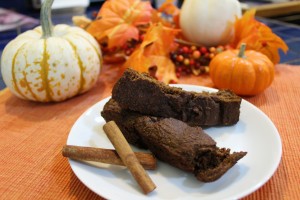 It's that time of year again! Pumpkin spice everything! While I've seen some of you poke fun at how this time of year suddenly turns everything into a pumpkin spice-o-rama, I happen to love fall and all it's pumpkin-spiciness. Also nothing screams fall more than a good old pumpkin bread recipe.
Today I bring to you a yummy paleo-fied pumpkin bread that smelled sooo good coming out of the oven. It contains 5 different spices!
This was also a good excuse to start pulling out the fall decorations (yummy candles here I come).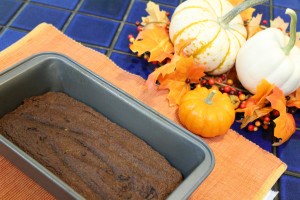 Brought to you from the blog The Barefoot Kitchen, this recipe is gluten-free, using almond flour as the base. I also cut down the amount of honey and added some sugar-substitute as I'm always striving to keep my blood-sugar even.
The original blog warns you that the spice mix is strong and you can cut it down to suit your taste. Call me a Spice Girl (go Ginger Spice!) because I loved the mix, but I can see how it would be too strong for some. This also came out a little flat for me (keeping it real here), so I think next time I'd make it in 2 mini loaf pans.
Hope this makes for a perfect fall kick off! Now if only Starbucks would offer a sugar-free, dairy-free pumpkin spice latte I'd be all set!
Paleo Pumpkin Bread
Ingredients
Dry ingredients
– 1 C. almond flour
-1/2 tsp baking soda
-1/4 tsp salt
-2 Tbsp ground cinnamon
-2 tsp ground nutmeg
-1 tsp ground cloves
-1 tsp ground ginger
-1 tsp ground allspice
Wet ingredients
-3 eggs
-2-3 Tbsp honey (1 used 1 Tbsp and 2 of a sugar substitute)
-½ C. pumpkin puree
-1 Tbsp vanilla extract
Directions
Mix together the dry ingredients then in a separate bowl, mix together the wet ingredients. Add the dry to the wet until well incorporated. Add to a greased loaf pan or 2 mini greased loaf pans. Bake at 350° for 40-45 mins. Enjoy!