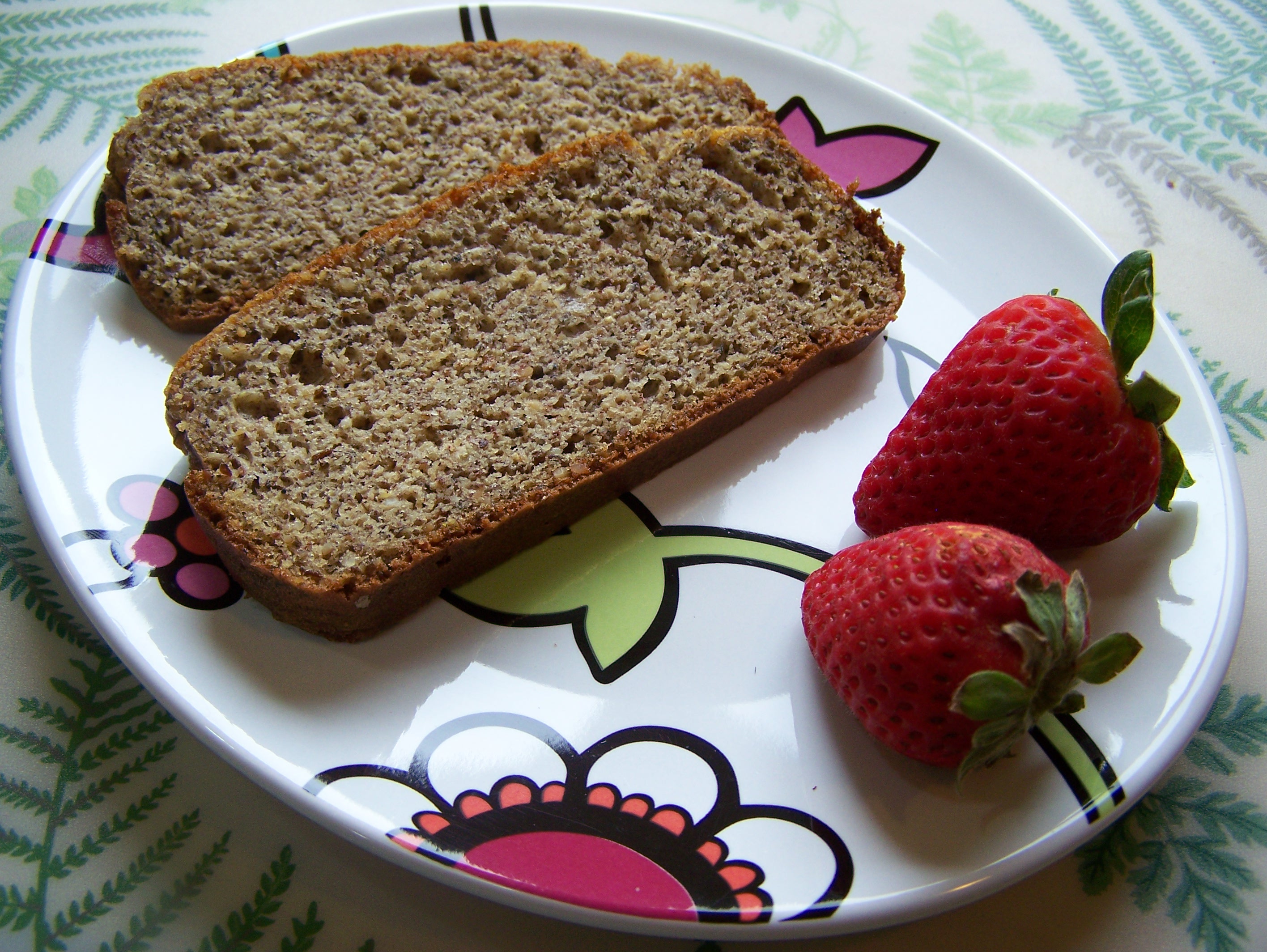 Oh dear friends (insert sigh here). I know it's been way too long since you last heard from me but I was doing important things. Things like finishing my Bachelor's degree (See? I said it was important!). And also I was sick (insert sad face here). I'm finally on the mend and homework free and so today I bring to you a novelty in the Paleo world…bread!!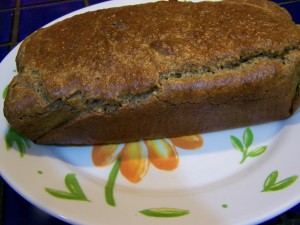 I'm serious. Ok, not the normal wheat-floury filled bread but a great substitute on those days that you're just really missing the comfortyness of carbs but you don't want all the other things that come with eating bread. Whether you're gluten free, low-carb, or just being careful about what you put in your body, this is a great one. I found it over at Paleo grubs and think it's great to use as sandwich bread or whatever you please. That said, it's important to note that this is not a banana bread type bread. It is not very sweet at all, still tasty though!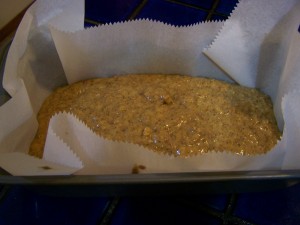 I recommend toasting the slices, I very much enjoyed dipping them in my egg yolk and even had some with a little low-sugar jam. Yum!
Hope you enjoy!
Paleo Bread
Ingredients
5 eggs
1/4 c. coconut oil, melted
3/4 c. almond butter
1/4 c. ground flaxseeds
1 tsp. apple cider vinegar
1 tbsp. honey
3 tbsp. coconut flour
1 tsp. baking soda
1/2 tsp. salt
Directions
 Preheat oven to 350°. Line a loaf pan with parchment paper. Blend the vinegar, almond butter, coconut oil, eggs and honey in one bowl and set aside (I used a whisk but the original recipe recommends a hand blender or mixer, I'm lazy). In another bowl, mix salt, baking soda, ground flaxseeds and coconut flour. Add these dry ingredients to the wet and mix well. Pour into pan and bake for 30-35 minutes until brown and completely set. Cool in pan for 10 minutes and then completely on a wire rack. Store covered in the fridge for up to a week. Yum yum!