Nothing Fishy Happening Here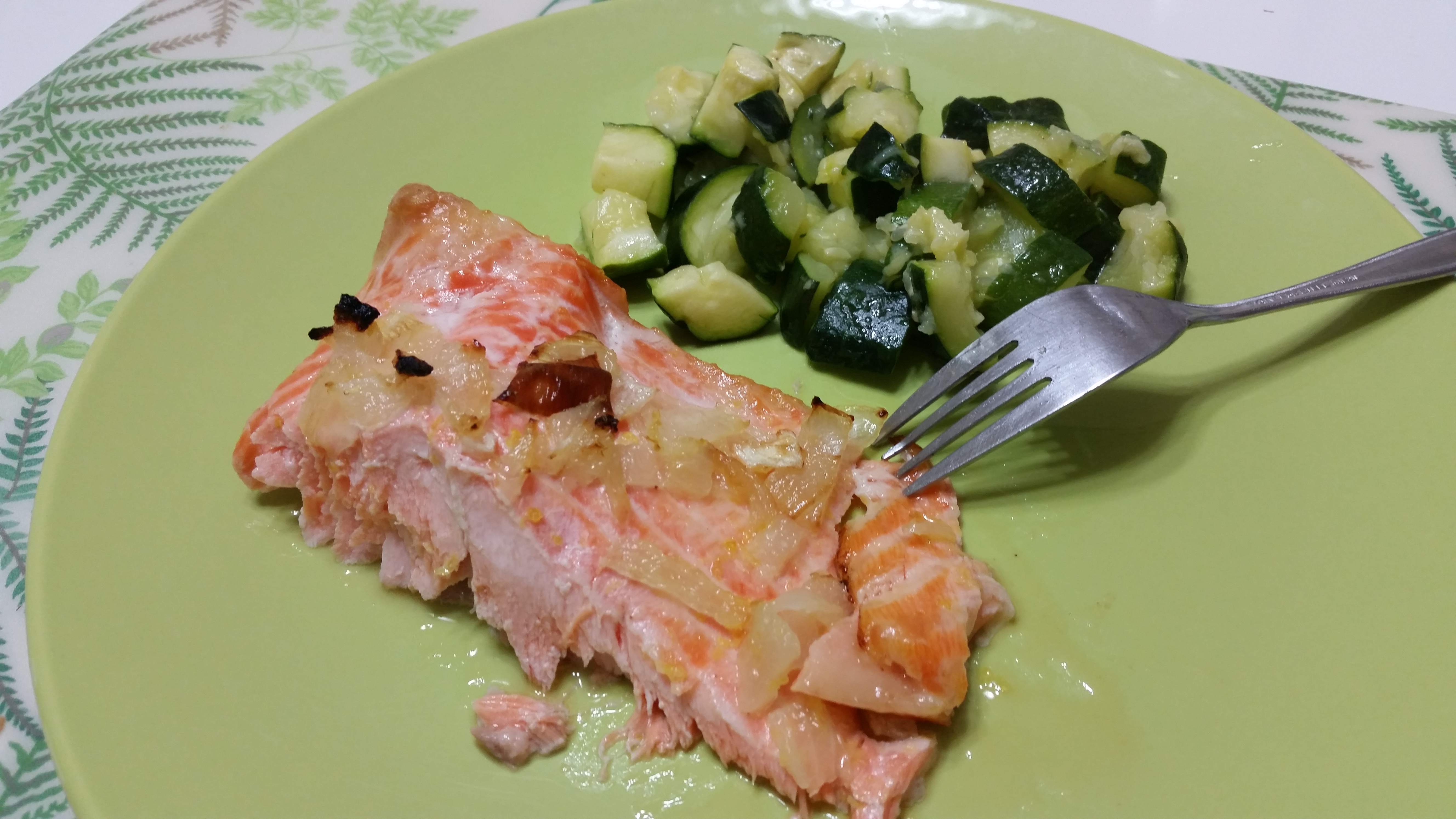 Hello friends. I am so excited to share this one with you because it is one of my all-time favorite meals that comes together pretty easily. I'm also a bit hesitant to share it because…well… it's fish. Fish people. For some reason a lot of people do not like fish. I honestly don't know why. I think most seafood is delicious and pretty darn good for you. If you're one of the fish-wary people of which I speak, tell me, did you and fish have a bad run in during childhood? Did seafood wrong you in some way? Because if you just don't like the idea of fish but haven't tried it then I say not a good enough excuse! As I say to the kids when they're being a picky-pants: you can't say you don't like it if you haven't tried it!
This is seriously delicious. You could replace the steel-head with salmon but I really prefer steel-head, it is a little milder than salmon and truly delicious. You can also add more herbs and seasonings to this like garlic, parsley or dill but I like the simplicity of it as-is. Also, if you're not eating paleo you can sub the coconut oil for butter, either way it's super tasty. And if you're still hesitant to try fish let this nice little dish break the ice. Who knows, before long you might be frequenting the seafood counter as much as I do! Happy eating!
Baked Steelhead
Ingredients
2lbs steelhead trout
1 lemon (find one that is fairly blemish free for zesting)
1 large onion diced
4 tbsp. coconut oil
Salt to taste (I love this brand)
Directions
Preheat oven to 450°. If you bought the fish at the store the bones should be removed but I run my fingers over it to be sure and pull out any bones I find. Place fish on a baking sheet lined with parchment and salt to your liking. Add oil to a small sauce pan over medium high heat and let melt. Add diced onion and cook for about 5 minutes or until tender. While that cooks, zest the lemon and then cut in half. Once onion is tender remove from heat, add zest and the juice from half the lemon (set aside other half). Pour this mixture over the fish and bake for 20 mins. Once it is done squeeze the other half of the lemon over the fish. You can serve right away or do what I do and eat it for breakfast the next day with your favorite veggie. Not kidding, ask the family it weirds them out a little.