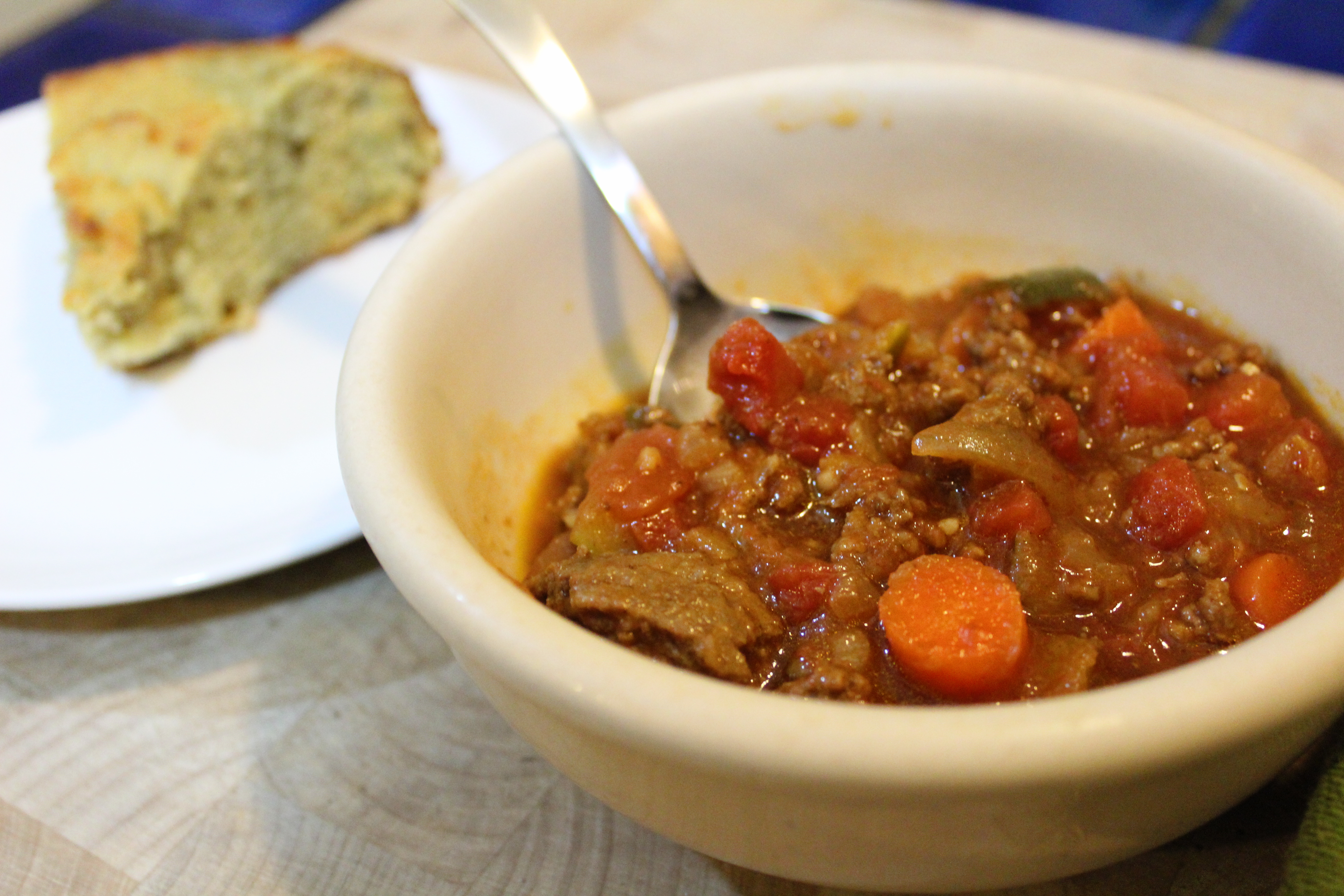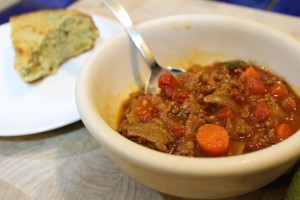 My Grandmother is from the south and has always made a mean cornbread. The best thing ever is to crumble it up in a big bowl of chili, so tasty. These days I try to avoid regular chili, the beans aren't paleo and regular cornbread is full of non-paleo ingredients. I modified some different versions of paleo chili I found and came up with a version I really liked. The beans have been replaced with veggies and I think you could really get creative with the vegetables you use here. I thought carrots were a bit odd in chili but it turns out they worked!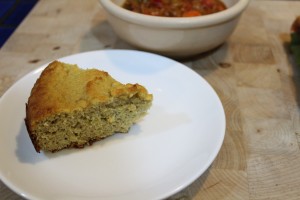 The best thing however is the "cornbread" recipe I found. Yes I used quotations because there's not a bit of corn in this bread, but for me it hit the spot. The key is almond flour which has a similar course texture to cornmeal. The original recipe (found here) used more honey than I can handle so I scaled back on it and added a little sweetener. If you have no problems with the added sugar, just use the 1/3 cup of raw honey originally called for.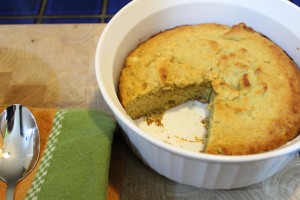 I think this is a great comfort food meal for a chilly (ha ha get it?) fall day. Hope you enjoy!
Paleo Chili
Ingredients
½ lb. ground beef
16 oz. beef broth
1 small onion diced
1 zucchini diced
1 cup diced carrots
1 tsp minced garlic
1 can Rotel (diced tomatoes and green chili)
3 Tbsp. tomato paste
1- 2 Tbsp. chili powder (add more for a spicier chili)
1 tsp cumin
1 – 2 Tbsp. avocado or coconut oil
Salt and pepper to taste
Directions
In a medium sized pot cook onions in oil over medium high heat until tender. Add beef and cook until browned. At this point you can drain some of the fat (confession I didn't, don't judge me, fat is flavor). Add beef broth, carrots and onions. Bring to a boil then turn to low and simmer until veggies are tender. Mix in the rest of the ingredients and stir well, leaving it to simmer for another 20 – 30 mins.
Paleo "cornbread"
Ingredients
1 ½ cups almond flour
½ tsp baking soda
½ tsp salt
½ Tbsp artificial sweetener
1 Tbsp honey
4 eggs
Directions
Combine all ingredients in a medium bowl. Mix well, add to a greased 8×8 pan or a small round pan. Bake at 350° for 25 mins or until a toothpick in the center comes out clean. Should be a little golden brown on the top.