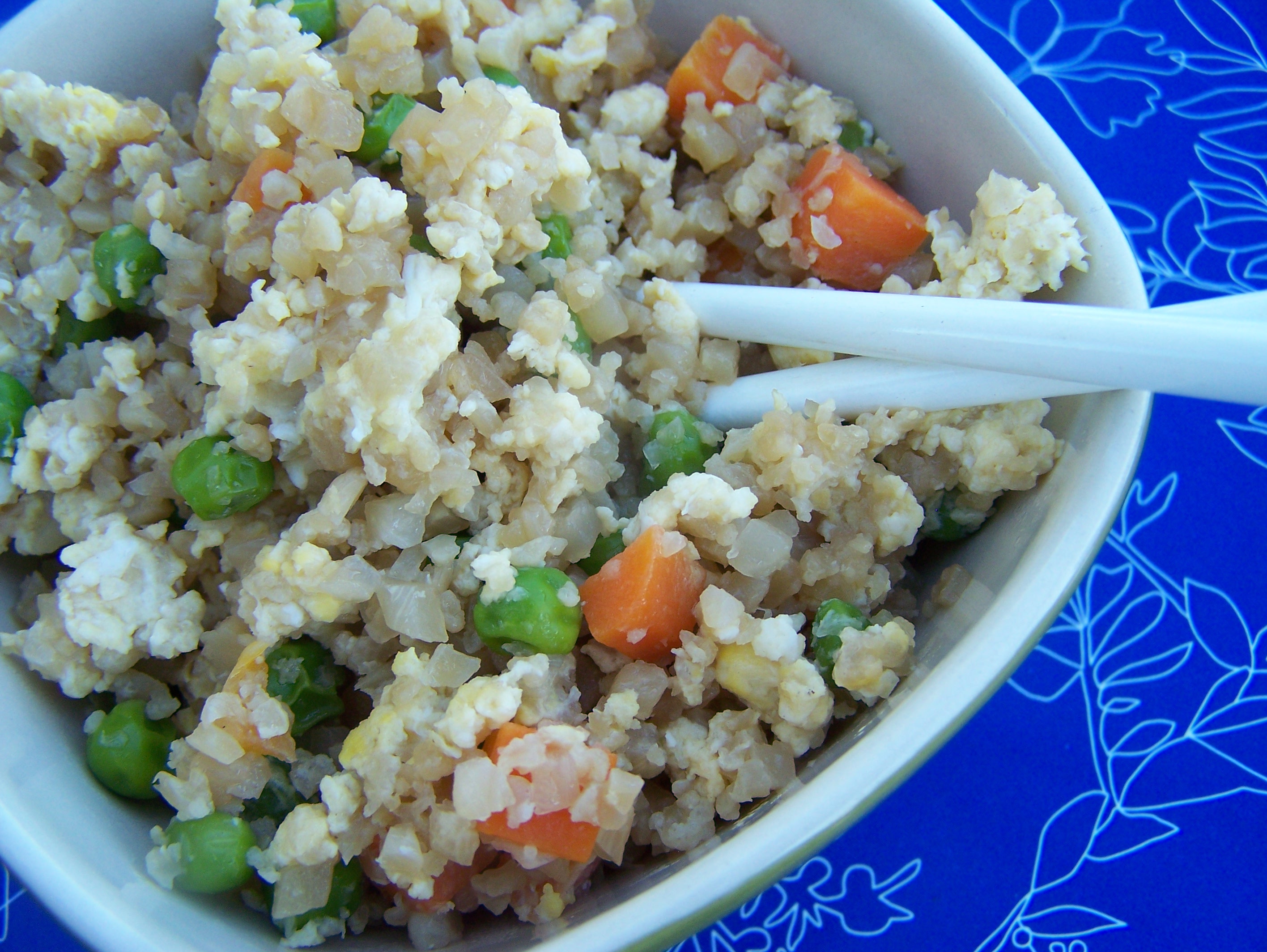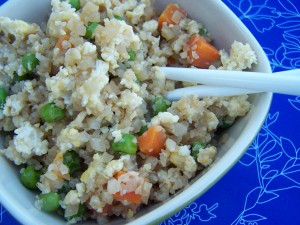 I've been meaning to bring this one to you for a while. Rice is one of those carb-filled items that I most miss, so finding this alternative made me want to do the dance of joy. I also have to confess that I cooked this yesterday and the whole batch is already gone (no judging).
This recipe has now been made easier by my friends over at Trader Joes. I promise they're not paying me to write this, but I was so excited to see they sell already "riced"  cauliflower in the fresh and frozen section. The biggest thing that kept me from making this more often was the time it took and the mess it made chopping cauliflower in the food processor.
With several steps eliminated, I was eager to finally bring you this recipe. Cauliflower rice can be used in many dishes, I've used it before in a paleo-friendly gumbo and it was perfect. My next plan is to work on a version of Spanish rice, my most favorite rice dish.
For now enjoy this by itself, with a stir-fry or whatever else you can think of. I made a "rice" bowl and added this Kalua pork recipe I made a few days ago and my favorite roast candy broccoli dish. It was serious yum time.
The other great thing is you can make this how you like, leave out the veggies or egg, add more veggies, or you could even add chicken or shrimp for a one pot meal. Yum with a capital Y!
Hope you put your own spin on this and tell me how it turned out!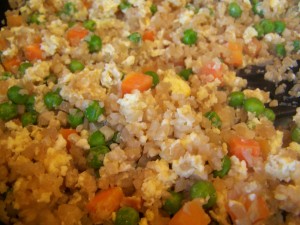 Ingredients
1 bag frozen riced cauliflower or 1 small to medium head of cauliflower chopped into florets and run through a food processor until it resembles grains of rice
1 cup of frozen peas and carrots (add any other veggies you'd like)
2-3 Tbsp avocado oil (sesame would also kick up the asian-y flavor)
4 Tbsp soy sauce
1-2 Tbsp coconut aminos (optional, this is a paleo alternative to soy sauce, can use alone if you want to skip the soy all together)
3 eggs (more or less to your liking)
Directions
Heat the oil in a pan on medium heat and add the cauliflower. Cook until tender, about 5 minutes (may take a bit longer if using frozen). Add frozen peas and carrots, I used a little water in the pan to help steam them and then let it cook off. Add soy sauce and coconut aminos and stir well (add more or less to taste). Beat eggs in a small bowl, move "rice" to one side of the pan, add eggs and scramble, then incorporate them back into the rice mix once cooked. Enjoy!