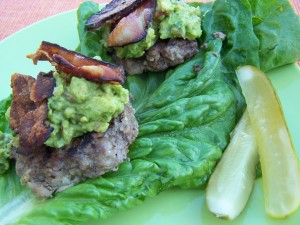 After tooling around the Paleoverse today, I felt like making something for all the carnivores out there. However I have to admit something to said carnivores…I'm not a big bacon fan. I know, I know, it's famous as a low carb staple, but I can usually take it or leave it. However, there is something about delicious, delicious pork that really makes for a yummy, satisfying dish and also helps me not miss the bun and cheese here at all. There is much debate whether bacon is truly Paleo due to the preservatives and nitrates. (More on cured meats here.) I chose an uncured, high quality bacon for this dish.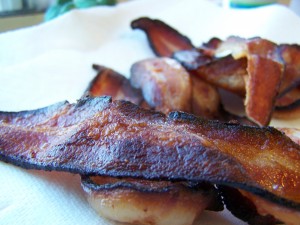 But don't even get my started on avocado…avocado and I are BFF's from way back.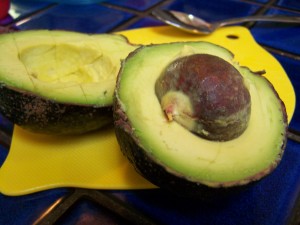 And avocado shines nowhere better than in guacamole.
I also love the combo of ground beef and ground pork for the sliders. They are the perfect size and can be made easily into a lettuce wrap. I'm also planning on having some left over burgers with a fried egg on top. Talk about yum-tastic. Hope you enjoy!
Bacon Guacamole Sliders
Ingredients
Burgers
1 lb. ground beef
1lb. ground pork
8-10 slices of bacon, cooked and drained
2 eggs
1 Tbsp. dehydrated onion
1-2 tsp minced garlic
1 tsp onion powder
Salt and pepper to taste
Guacamole
2 large ripe avocados, flesh scooped out and diced
Juice from half a lemon
Dash or two of onion powder and salt
2 Tbsp. of your favorite salsa (or more!)
Directions
  Combine ground beef and pork with the eggs and spices. Shape into palm sized slider patties. (This amount made 12 for me). Grill until cooked through (recommended temp of 160°). For guacamole, mash avocado with a fork and stir in remaining ingredients. To assemble sliders serve on a bed of romaine lettuce or in lettuce wraps topped with the guacamole and bacon. Traditional burger fixings of tomato, onion and pickle, would also be delicious. Enjoy!