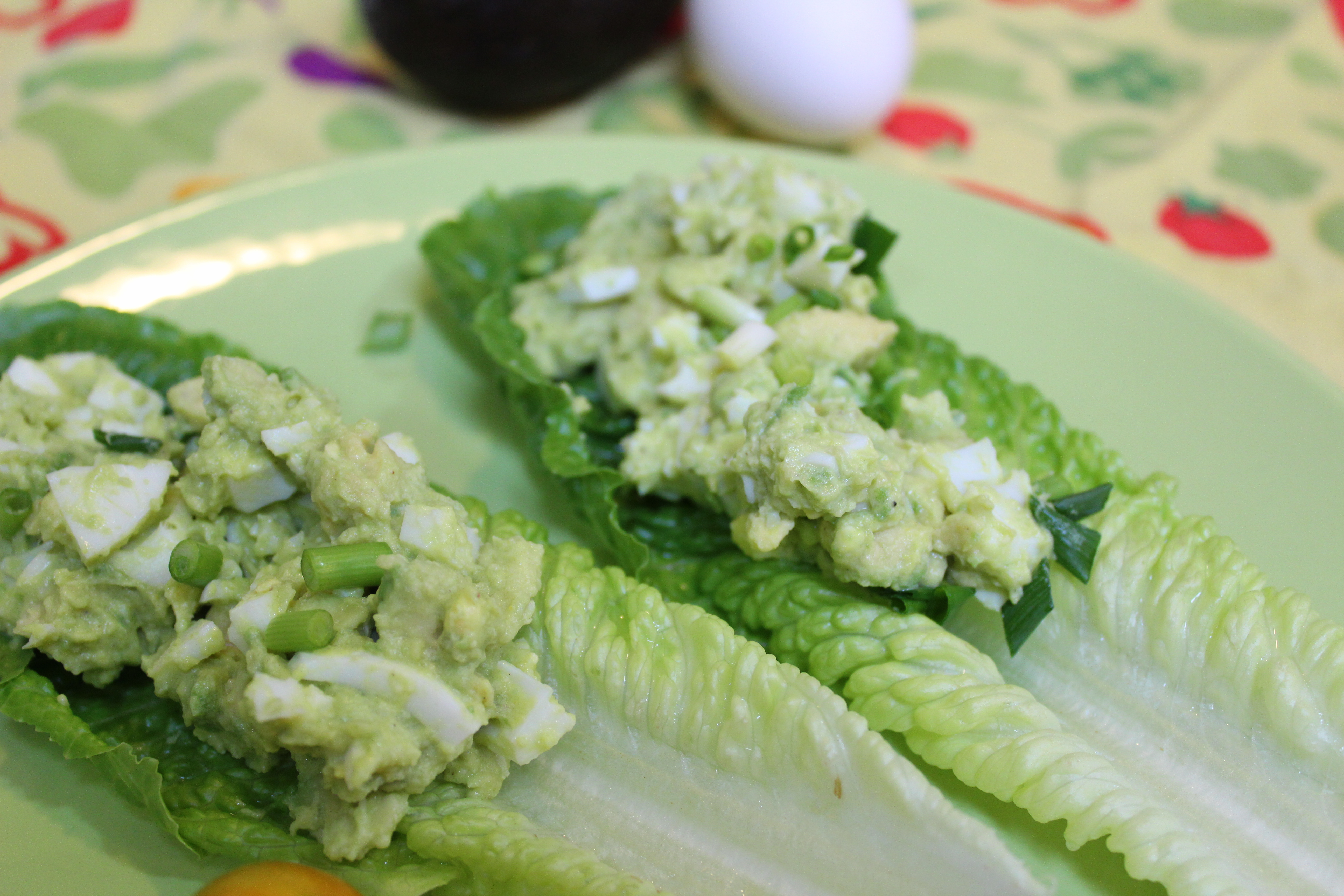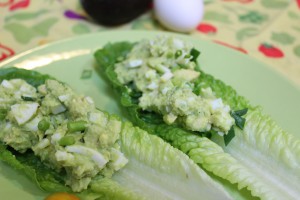 I thought I'd bring you the thing I've been eating the most lately and enjoying so much! Thinking back on those church pot-luck days as a kid had me remembering how someone always brought an assortment of little sandwiches cut into triangles. My favorites were the cream cheese and pineapple, tuna salad, and of course egg salad. Fast forward to today, I don't eat the traditional sandwich that much anymore but I wanted something reminiscent of those yummy little guys, so this version of egg salad was born.
I had some hard boiled eggs on hand but I try to avoid mayo these days, at least the store bought kind. There are Paleo mayo's out there but I have yet to try them. Maybe I'll throw together a homemade version of that for another day. Any-who I was thinking how the creaminess from an avocado would be a pretty good mayo substitute and it was de-lish! I added a few more ingredients to give it that egg salad-y flavor I remember and it was perfect and satisfying. This also couldn't be easier and takes minutes to whip up if you've already got your eggs boiled. You might like this neat way to "hard-boil" eggs in the oven too.
I ate my creation in lettuce cups but I have also eaten it right out of the bowl. Hope it takes you back as well and I hope you enjoy!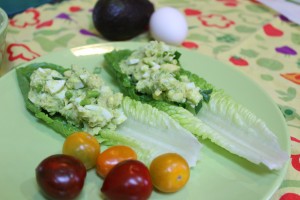 Avocado Egg Salad
Ingredients:
1 medium ripe avocado
2 hard boiled eggs
1-2 tsp yellow mustard
Salt and pepper to taste
Directions:
Dice eggs and avocado then mash together in a bowl with a fork. Add salt, pepper and mustard. Mix well and enjoy!