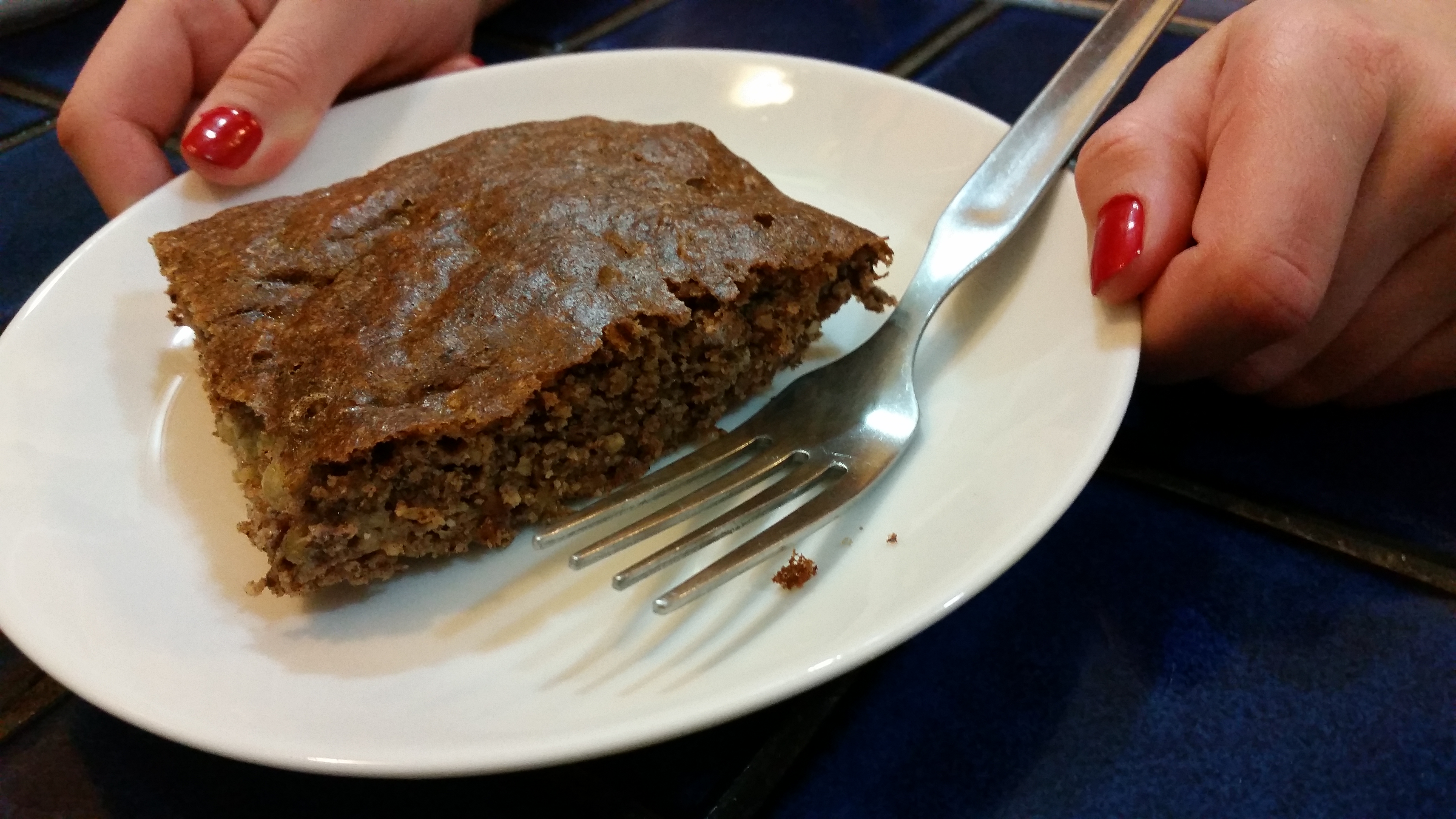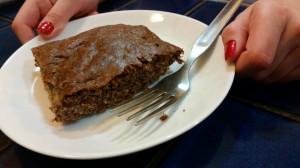 There's bananas involved here so I thought this was a pretty punny title. Ha! Ok I'll leave that corn ball stuff for my dad and my husband and get down to business here. Newsflash! It is possible to eat Paleo and still satisfy the craving for something sweet. I'm not going to lie, this won't do it on the days you're craving say a whole birthday cake, but to me this hits the spot and is only sweetened by bananas. Great for me who can't handle sugar well and for those who don't care for artificial sweeteners. This is a great way to use up those bananas the kids ask for and then NO ONE WILL EAT (I'm not bitter). Also you could grab some of those ripety-ripe bananas the store sells at a discount (score!).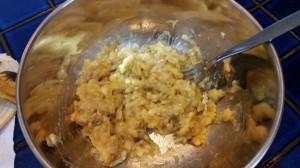 Not gonna lie, when I was mashing up these bananas it kind of grossed me out and since I strive to keep it real around here I'll tell you why. It just looked so chewed up. I hope the rest of you can rise above my aversion to chewed looking bananas and keep mashing. I also think you could blend all these ingredients and save yourself the mashing. I could have totally pulled out my ninja blender for this but I was too lazy (remember how I'm keeping it real). Also this recipe calls for 1 tsp of cinnamon. I'm a cinn-aholic so this wasn't going to cut it for me. I covered my mashed up ingredients in a blanket of the stuff.
Here's the lovely cake fresh out of the oven.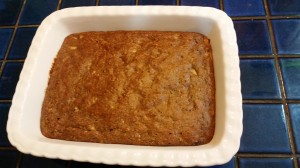 So whether you mash or blend hope you enjoy this bit of sweetness. Original recipe (aka where I stole this from) can be found here. Hand model credit goes to Little Sis who just had her nails painted and asked to show them off.
Paleo Banana Cake
Ingredients:
3 ripe bananas mashed
3 eggs
1 cup almond butter
1 tsp vanilla extract
¼ tsp salt
¾ tsp baking soda
1 tsp cinnamon
Coconut oil to grease pan with
Directions:
Preheat oven to 350. Grease a 9 x 13 pan with the coconut oil. Mash bananas in a bowl. Add the rest of the ingredients and mix well. It may take a bit for the almond butter to mix in, you can do it. Pour batter in the pan and bake for 30 mins. Happy eating!