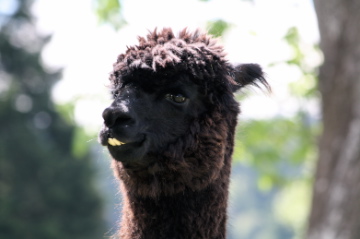 My family and I recently spent several days on San Juan Island, and while exploring the island we drove past Krystal Acres Alpaca Farm (www.krystalacres.com). The cuteness emanating from the alpacas was like a tractor beam pulling me in, it couldn't be resisted, we had to stop for a closer look.
 Alpacas taking a rest from all that hard work of being cute.
Located on the farm is a country store filled with everything that can be made from alpaca fleece, and every item was amazingly soft. The owner was lucky to not find me on the floor wrapped in blankets, taking a nap.
In chatting with the owner, I learned that alpacas can make good pets, but are not as friendly as I would prefer them to be…hugging an alpaca is probably not in my future. But, I won't give up hope. I'm now determined to find an alpaca that loves hugs.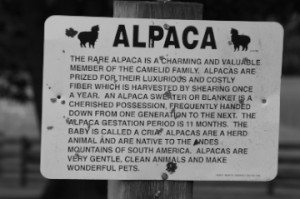 The owner of the farm also mentioned to us that she and some of her alpacas were recently in our neck of the woods in April for Alpacapalooza, at the Clark County Event Center. Alpacapalooza is a two-day event that gives the alpaca community an opportunity to come together, compete, and network.
I missed out on Alpacapalooza this year, but if it returns to Clark County next year, I will definitely be in attendance. I think I could spend a whole day just watching an alpaca chew grass.
There are some alpaca farms close by that you can visit. You need to do this, especially if you have children who have never seen an alpaca up close. Located in Ridgefield is The Alpaca Group, offering free farm tours (see their website: http://thealpacagroupnw.com). My kids and I will be making our way out there very soon.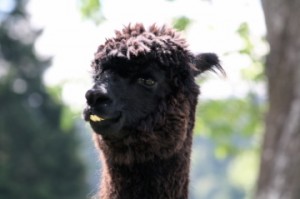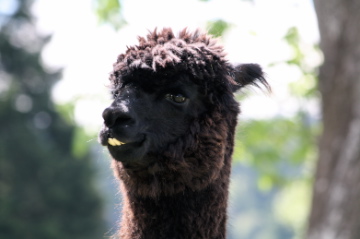 Adorable.