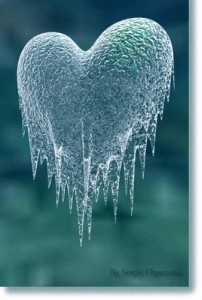 Tomorrow is Valentine's Day, in case you missed the heart shaped balloons, boxes of candy in red hearts and/or paper wrappings, kits of kids cards to make and take to school and a sudden surge in the price of roses. In addition, we can celebrate having moved from the heart at the beginning of the post to the one at the end!
As a romance writer, I think romance should be spread out over the year but, still, there's something sweet about having dinner with someone special on the day set aside for romance every year. So, let's celebrate February 14th.
If you haven't done anything to plan for it, don't panic. It's a work day so you can get away with not serving an elaborate meal at home. If you wanted to eat out, it's probably hard to get a reservation around town at a time of your choice. But you can try. Some of my favorite romantic restaurants are The Grant House (I even set a scene there in one of my books), Tommy-Os, Lapellah, Roots, Hudson's Bar and Grill, Beaches, La Bottega and Gray's at the Park.
If you want to stay home, here are a few suggestions you can do quickly when you get home from work to make a romantic evening for the two of you. It'll look like you planned it all along.
First, mood music. Cue it up and turn it on. Whatever you like–smooth jazz, sexy R&B, emotional classical. Get the music going as soon as you get home to set the tone of the evening.
An adult beverage might be nice, if you indulge. A glass of wine, maybe. A chocolate martini. If you don't indulge, how about hot chocolate? Your special date may even love it as much as I do!
Candles. Lots and lots of candles. Everywhere. Period.
For dinner–how about imitating a lot of restaurants and go for a small plates meal. Grapes or tangerines to feed each other. Cheese and crackers to nibble from each others fingers. Already cooked shrimp to dip in cocktail sauce. Smoked salmon and cream cheese on cocktail size croissants. Already prepped veggies dipped in hummus. There's an endless supply of ready to plate up things at the grocery store to serve.
And for dessert? Chocolate, of course. Ice cream with chocolate sauce to be specific.
Just relax, enjoy the evening and be grateful we're out of the ice. Happy Valentine's Day!