Fair Court Queen to be crowned this Saturday!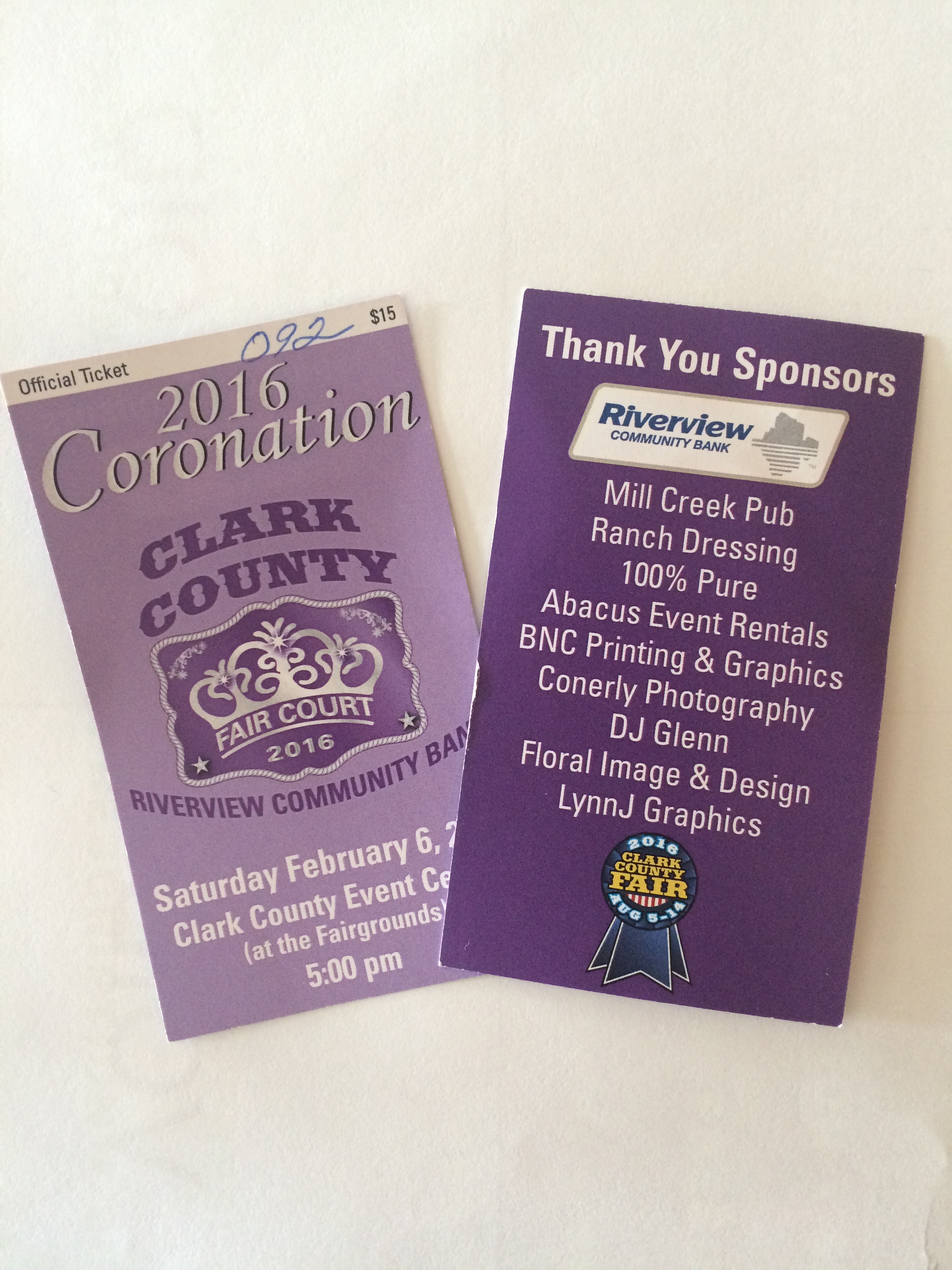 Yeah, we still have 184 days until The Fair but that doesn't mean important Fair Business isn't happening.
This Saturday night — February 6 — we will finally find out which of the three Clark County Fair Court Princesses will be our Queen for the 2016 Fair and all the events and excitement leading up to it.   WHOO HOO!
The Coronation will be held in the Big Air Conditioned Building (or, this time of year, Big Heated Building) also known as the Events Center at the Fairgrounds.  Doors open at 5:00pm and the program starts at 6:00pm.  There will be western-style food and music and a silent auction and rumors of a Dessert Dash for all sorts of homemade goodies.  I'm reallly hoping for something of the deep fried variety.
Tickets are $20 at the door but you can save $5 if you buy them beforehand.  Either call the Fair Administrative office at (360) 397-6180 or comment on the Fair Court's Facebook page and they can hook you up.
Wishing you all good luck, Mikaela, Shaylee, and Serenity!!