The Fair Court Represents!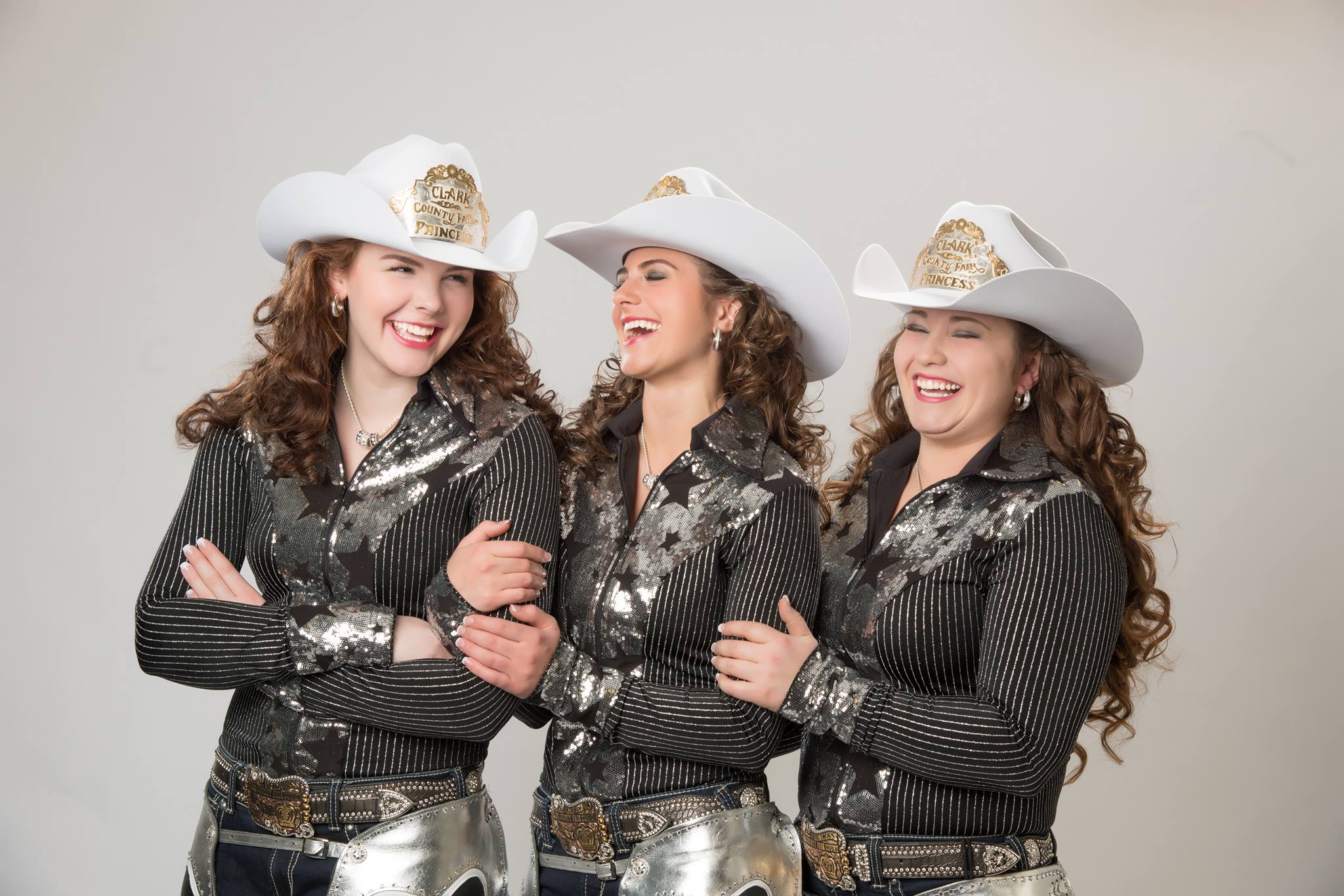 Every Big Deal needs a spokesperson.  You know, someone to represent the Big Deal and get people excited about it and encourage them to participate in it.  When done right, the spokeperson's appearance alone immediately communicates what the Big Deal is and what it stands for.
The Clark County Fair is such a Big Deal that it has not one but THREE spokespeople!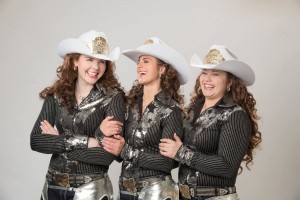 That there is the 2015 Clark County Fair Court: Princess Tessa, Queen Missy, and Princess Brooke.  Don't they just exude friendship, approachability, and good ol' American FUN?  Perfect for the Best Fair Ever.
The Fair Court was chosen on the last day of last year's Fair.  Ever since, they have been working hard learning about public speaking and getting media training and determining the fastest way to make their hair do that.
The young ladies have appeared at parades and rodeos and other events all over Clark County.  They did Clark County proud in June when they won First Place at Portland's Grand Floral Parade for "Rodeo or Fair Queen and Court."  Impressive, right?
I asked someone in-the-know what the girls had to do to win that prestigious award.
"They are judged on cleanliness of their horses. The judges usually 'white glove' the horses checking for dirt and cleanliness of saddles and tack. The horses get at least 3 baths before parade. The girls are also judged on Court friendliness, organization, and overall crowd appeal during judging and along the parade route."
Yowza!  White glove testing a horse?!?  I kinda wish I had been there to see that.
These three Ambassadors of Fun will be at the Fair every day this year, welcoming people and making sure we all have a great time.  Look for them at all of the Grandstand events and various contests and probably at a horse event or two.  You can't miss them – they are the sparkly ones with the huge smiles.