I was wandering around the Fairgrounds yesterday since I was dropping off some entries.  It's always great fun to see forklifts moving things around, vendors getting set up, and carnival rides being unpacked.  The anticipation makes me hungry!
Since it was sort of a free-for-all spirit yesterday, I walked around the Food Court area to see how things were shaping up.  There were some new vendors already in place.  I later had a chance to exchange some emails with a nice woman from the Fair Office about some stuff to look forward to this year.  Naturally, I will eagerly provide more details once I see these things first hand, but for now, here's a list of what I've pieced together of "New Stuff to Look Forward To" at this year's Clark County Fair:
Food
Oregon Beignets, complete with a pronunciation guide painted on the truck (ben-yay).  Basically wonderfully fried puffy dough covered with powdered sugar.  Mmmm.
Patrick's Hawaiian Cafe.  This is on the southwest corner of the food court, which has honestly been something of a revolving door of vendors.  Lots of teriyaki, yakisoba, and kalua pork on the menu.
Big E's Barbeque.  Located in the Food Court next to the baked potato vendor.  It seems to be aiming more southern, with the offering of sweet tea.  Having vacationed earlier this year in Charleston, South Carolina, I am curious to see how authentic it is.
Apple Fries.  I don't know what this is, but my Fair Office contact tempted me with just those two words.  More details as soon as I have them.
Sweet Cheeks.  I didn't see them set up yet, but my source at the Fair Office suggests this is a fried-everything vendor.  Like Deep Fried Snickers, Oreos, Pop-Tarts, etc.  WHOO HOO!  Sure hope they have my beloved Deep Fried Reese's Peanut Butter Cups.  I Googled "Sweet Cheeks deep fried" and discovered they are a traveling fair vendor started by a woman who grew up in the carnival world in Australia.  I have to admit, it never occurred to me that they have carnivals Down Under.  But that would explain Sweet Cheeks' unique offering:  deep fried Nutella.  I'm not a Nutella fan but that's never stopped me before.  Stay tuned for a review.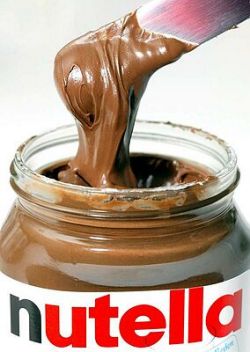 Rides
A new ride called Vertigo will be on site.  I didn't see it yesterday.  It is described as a "swing ride [that] lifts and twists 24 passengers high up a boom while seats blossom out in a 84 foot circle."  Since a picture is worth 1000 words, and a video is worth at least 21, check out this video.  And really, you'll get the gist in less than 30 seconds despite the 7:12 minutes of repetitive revolutions.  
Spectacles and Events
Food eating contests.  There are several opportunities for both kids and adults to gorge themselves for prizes and bragging rights.  The one that interested me the most was the Chips and Salsa Eating Contest scheduled for Sunday, August 4.  I inquired and verified that the contest is about quantity, not about spiciness of the salsa.  If it was about heat, I would enter. I love setting my mouth on fire.  But since it's just quantity, eh, I do that frequently enough at my favorite Mexican restaurant so I think I'll save the stomach space for something deep fried.  But I do plan to observe at least one of the contests just to see what happens.  Here's more info about the contests for kids.  And here's info about the adult contests.
Speaking of setting things on fire, a new attraction this year is the Fire and Height Dive Show.  From pictures I've seen, it looks like a guy in a flaming squirrel suit floating to the ground.  The Fair's website describes the show as a guy lighting himself on fire and then diving from a tower over 70 feet high into a pool of water less than eight feet deep.  And apparently there will also be non-flaming daredevils who will dive into pools of water at over 60mph.  So yep, definitely checking that out.  Look for the crazy divers on the west side of The Fair between the Green Gate and the Jack Giesy Horse Arena.
FairCon is this year's special attraction in the barns next to the Food Court.  Likely a way to reach out to tweens, teens, and young adults (mostly), the focus of FairCon is on video games, videos, costumes, and card games.  Although I am not the target audience for this event, I am definitely curious.  I will be posting a separate blog soon about a specific event in FairCon called CosPlay.  Check back soon!
Not so new but worth noting
Tuesday, August 6 is Autism Awareness Day and in honor, the rides in the carnival will be quieted in the morning so kids with sensory concerns can enjoy the Fair.  I personally think this is an awesome tradition.  Sure wish it got more publicity.  I've Googled and found nothing about it for this year (I had to ask the Fair Office about it).  The most recent story I found about this special event was published in 2011.  Come on people!
Fair Fans will recall that last year, Pepsi products were kicked out in favor of all things Coke.  And fountain drinks were replaced with bottles.  Well, unfortunately, that's how things look again this year.  I'm not so much annoyed by Coke vs. Pepsi, although I have noticed the local Pepsi distributor is pretty active in the community which I appreciate.  For goodness sake's, the fact I even know WHO the Pepsi distributor is is pretty remarkable (to end the suspense, it's Corwin).  What really bugged me last year were the bottles.  They don't stay as cold as fountain drinks with ice, you don't always get as much beverage, and you have to keep track of the screw top.  Yeah, I'm being picky.   Maybe if I bring a cup they'll let me fill it with ice?
I've asked about the Demolition Derby.  Anyone who attended last year's derby knows how utterly lame it was.  While I haven't gotten any firm confirmation that last year's promoters bit the dust, I was told that the Fair Powers That Be met immediately after last year's Demo Disaster to discuss how to make it better this year.  Since the Demolition Derby is my most favorite Grandstand event (followed closely by Mutton Bustin'), you can be sure I will be doing my best to track down info before Friday, August 9 so we know whether or not to bother showing up again.
Two more days!!