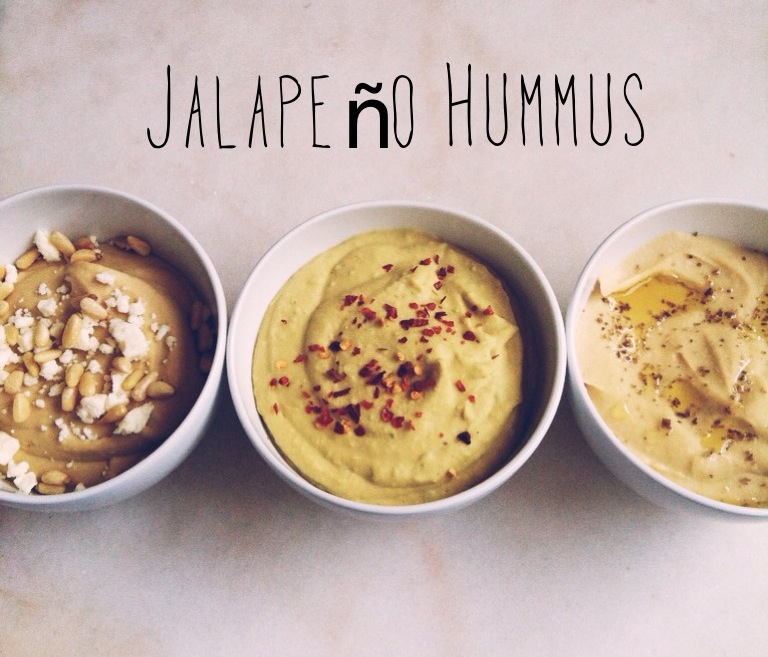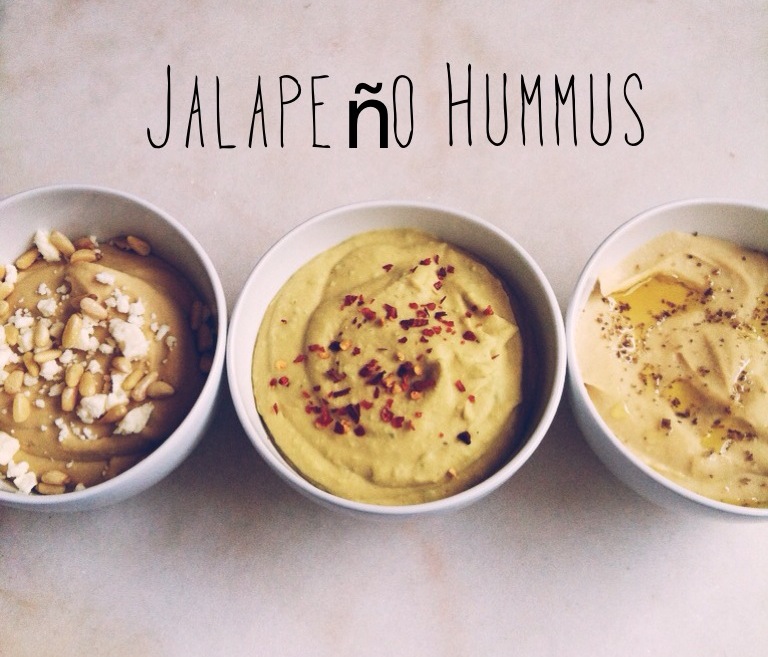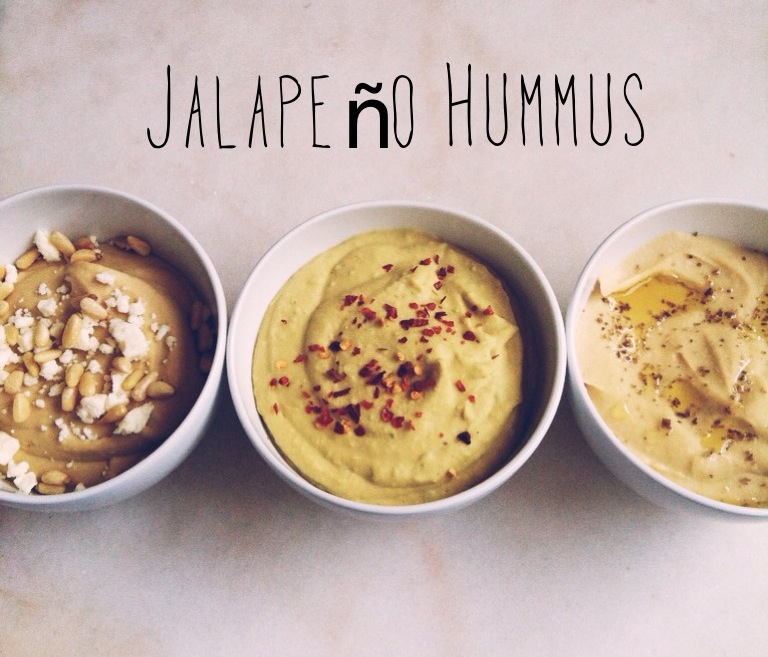 This week I made a big batch of hummus, and then separately made three different options. One topped with toasted pine nuts and feta cheese, another drizzled with extra-virgin olive oil and blackened flakey sea salt, and then jalapeno hummus. This hummus has quite a bit of heat to it, although you can adjust per your taste. It is seasoned with cumin, curry, roasted jalapeno and topped with red chili pepper flakes.
As the weather gets warmer, and it has been so warm, I tend to want lighter dinners. Not just lighter dinners, but also quicker dinners involving less oven use. After I made my hummus, I simply cut up an assortment of vegetables, and bam, there was dinner!
Basic Hummus:
1 1/4 cups dried chickpeas
1 tsp baking soda
6 1/2 cups water
1 cup plus 2 tablespoons tahini
4 tablespoons lemon juice
4 cloves garlic, chopped
1 1/2 teaspoons salt
6 1/2 tablespoons ice-cold water
Jalapeno Hummus:
1 roasted jalapeno, chopped (*roast until slightly blackened over gas stove, or in cast iron pan like I did)
1/2 teaspoon ground cumin
1/2 teaspoon curry powder
crushed red pepper to taste
Place dried chickpeas in a large bowl and cover with water, soak over night. The next day drain the chickpeas and place in medium sauce pan over high heat. Add baking soda. Stir constantly for 3 minutes. Add water and bring to boil. Lower temperature slightly and cook for 20-30 minutes, while skimming foam off the top. The goal is to have the skins float to the top, this helps make the hummus more creamy. Chickpeas are done once you can easily smash them.
Drain the chickpeas and puree in food processor until a paste forms. Leave the machine running and add tahini, lemon juice, garlic and salt. Slowly add ice-water. Keep mixing for 4-6 minutes. At this point the basic hummus is complete.
For jalapeno hummus, now add jalapeno, ground cumin, and curry powder. Blend until combined. Once removed and ready to serve top with crushed red pepper flakes.