Shredded Brussels Sprouts Salad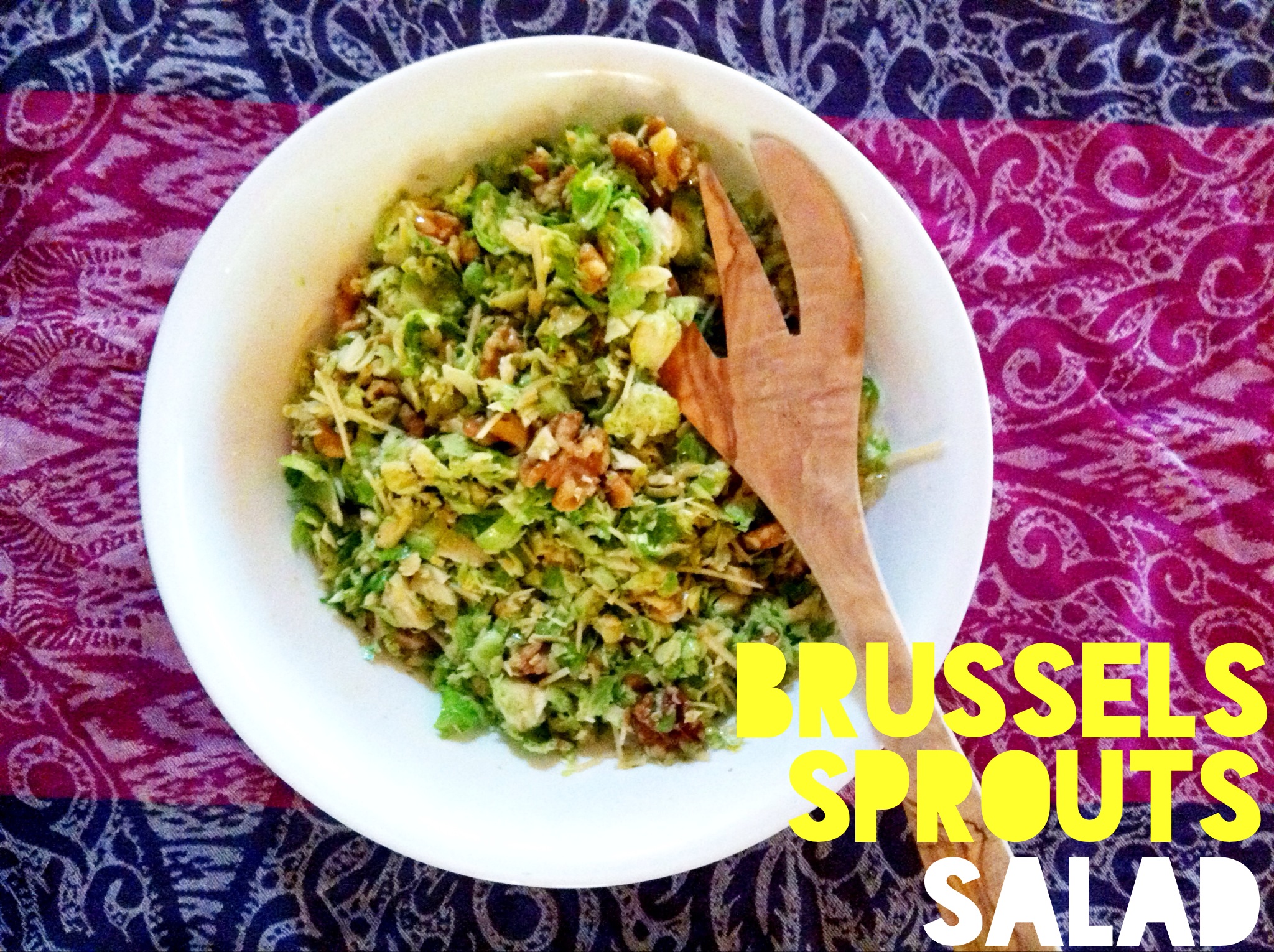 Getting tired of the same old same old with your brussels sprouts? I know I get in the funk of always cooking them the same way. Bacon, blue cheese, a little red wine vinegar. Don't get me wrong, they are great that way. Just sometimes you need to mix things up a bit. So, if you are looking for a fast easy and don't forget fantastic salad. Here it is. Raw shredded brussels sprouts combined with nuts, cheese, dijon mustard and olive oil creates one awesome salad. Best part is, this actually holds up quite well in the fridge over night, not that I see you having any left overs, its that good.
* Note: Adjust vinegar to your taste. You can use all of apple cider vinegar or red wine vinegar.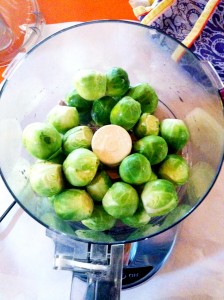 INGREDIENTS:
24 brussels sprouts, stems removed, rinsed, shredded 1 cup toasted walnuts, chopped into large pieces
1/2 cup Parmigiano-Reggiano, finely grated
9 tablespoons extra virgin olive oil
2 tablespoons apple cider vinegar *
1 tablespoon red wine vinegar *
2-3 teaspoons dijon mustard
salt and pepper to taste
Using a food processor (or simply a knife) shred the brussels sprouts.
Toast walnuts over medium heat for 5-6 minutes.
Toss the brussels sprouts in a large bowl with toasted walnuts and grated cheese.
In a small jar, add the olive oil, apple cider vinegar, red wine vinegar and mustard. Season with salt and pepper. Shake until combined. Taste and adjust.
Pour the dressing over the salad and mix thoroughly.