Survey: Young women don't see STD risk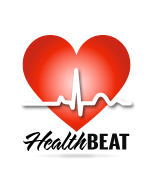 While more than half of young women are sexually active, more than 85 percent of those who are do not believe they are at risk for chlamydia or gonorrhea, according to a new report.
Quest Diagnostics surveyed thousands of young women 15 to 24 years old, their mothers and primary care and OB/GYN providers about sexual activity, sexual health and knowledge of and screening for STDs.
The results showed a disconnect between sexual activity and perceived risk among young women, as well as poor communication between patients and providers.
The survey found that 56 percent of young women are sexually active, but of those, only 39 percent said their partner used a condom the last time they had sex.
And while STD rates have been on the rise – gonorrhea rates are up 19 percent since 2015, chlamydia rates are up 5 percent – young women are more worried about HIV/AIDs, according to the survey.
About 40 percent of survey respondents said they're concerned about HIV/AIDS, while 20 percent said they were concerned about chlamydia and only 16 percent were worried about gonorrhea.
Yet of those who are sexually active, only 56 percent said they've been tested for an STD, according to the survey.
But the survey also revealed that physicians may be contributing to the problem.
A quarter of physicians said they were very uncomfortable discussing STD risk with female patients. In addition, one in three physicians said they relied on symptoms to diagnose an STD, even though infections can be present without symptoms, according to the survey.
About half of young women said they don't want to bring up sex or STDs with their providers, and less than 25 percent of women would ask their provider for an STD test.
On the flip side, nearly 50 percent of women said their provider has never asked them if they want STD testing.
And when young women do talk about sex with their doctor, they're not always truthful. About a quarter of young women admitted they don't always tell the truth. Among 15- to 17-year-olds, that rate is much higher: 43 percent.