NIH survey: Vaping popular among teens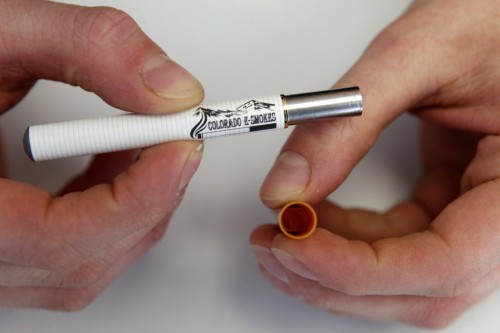 Teens like their vape pens.
About 28 percent of high school seniors across the country report using some sort of vaping despite in the last year, raising concerns among health officials, according to a recent survey of youth by the National Institutes of Health.
"We are especially concerned because the survey shows that some of the teens using these devices are first-time nicotine users," said Dr. Nora D. Volkow, director of National Institute on Drug Abuse, in a news release. "Recent research suggests that some of them could move on to regular cigarette smoking, so it is critical that we intervene with evidence-based efforts to prevent youth from using these products."
Most of the seniors who said they vape (52 percent), however, claim the mist they inhaled was "just flavoring." Nearly 33 percent said they used the device for nicotine and 11 percent said marijuana or hash oil.
Current vape device use – used in the previous month – is much lower: 17 percent of 12th graders, 13 percent of 10th graders and 7 percent of eighth graders.
Of the current high school senior users, 11 percent are using the devices for nicotine, according to the survey.
The national survey was administered to eighth, 10th and 12th graders in schools across the country. A similar survey is administered in Washington every two years, the Healthy Youth Survey.
The most recent state survey, administered in 2016, found 17 percent of Clark County high school seniors use vape devices, with most – 46 percent – vaping nicotine. About 38 percent of seniors said the devices just had flavoring, while 28 percent admitted to using the devices for marijuana.