Clark County Public Health gets published in CDC journal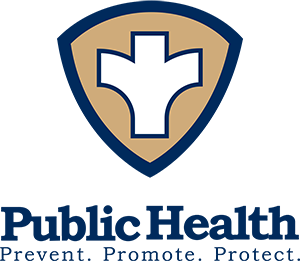 Clark County Public Health had its work identifying a foodborne illness outbreak at a local restaurant recognized by the Centers for Disease Control and Prevention.
The local work was highlighted as "Notes from the Field" in the CDC's online journal, Morbidity and Mortality Weekly Report, on Sept. 29.
Public health staff shared the news during the monthly Board of Health meeting on Wednesday morning.
The case involved gastrointestinal illness linked to chicken liver mousse being served at a local restaurant (which wasn't identified) back in 2016.
In July 2016, public health learned of five people sickened after dining at a restaurant. The illness information came in via the department's complaint line.
Interviews by health officials revealed all five people ate chicken liver mousse at the same restaurant. And testing identified the same culprit: campylobacter.
Campylobacter is a bacteria that causes diarrheal illness similar to salmonella. According to the CDC, it's one of the most common causes of bacterial diarrheal illness in the U.S.
Public health closed the restaurant and required a thorough cleaning. Health officials also provided education about food safety and foodborne illness prevention methods.
But when health officials asked restaurant staff to prepare the chicken liver mousse as they would normally, they realized cooks were not using thermometers to ensure the meat was cooked to at least 165 degrees.
A quick check by health officials showed the meat was actually only 120 degrees, which, as Dr. Alan Melnick, Clark County health officer said, "is an excellent incubation temperature."
After corrections were made, the restaurant was reopened less than 48 hours after its closure. Public health didn't identify any additional cases linked to the undercooked chicken liver mousse.