Google wants you to walk for cupcakes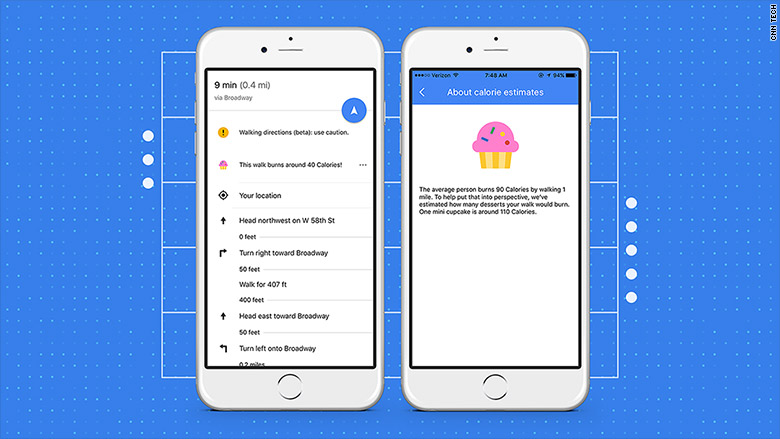 Ever wonder how many calories you'd burn if you walked to your favorite coffee shop rather than drive – and what the calorie equivalent is in mini cupcakes?
No? Well, that's good because you'd be disappointed to learn that just when Google finally created your dream Maps feature, they ripped it away after social media backlash.
Google had only rolled out the calorie counter feature to some iPhone users but by Monday evening had announced it was pulling the plug on the tool.
People who punched in an address close to their location would get the drive, bus and walk options, like normal. But the walk option came with a calorie counter, too.
When users pulled up the step-by-step directions, Google offered a mini cupcake conversion. The app estimates a person burns 90 calories per mile walked, and one mini cupcake has about 110 calories.
Walk four miles? Congratulations, you've walked the equivalent of nearly four mini cupcakes!
Backlash was immediate. Users said the feature could trigger people with eating disorders. Others said the tool was fat shaming – making people feel bad for driving rather than walking.
Users were also upset there was no way to turn off the calorie counter (or cupcake converter).
Hearing the complaints, Google responded to the criticism and turned off the feature for good.