Study: Cancer drug development is less than often-cited amount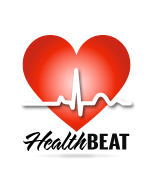 New research shows that the cost of developing cancer drugs is substantially less than the often-cited $2.7 billion figure.
Instead, researchers found the actual amount is about $648 million.
That's important, the researchers say, because hefty research and development costs are often used to justify climbing drug prices. Previous studies have shown estimates ranging from $320 million to $2.7 billion, they said.
"We were surprised to see our analysis show this cost to be about $648 million, substantially lower than the often-cited $2.7 billion," said Sham Mailankody, study co-author and hematologist and medical oncologist at Memorial Sloan Kettering Cancer Center, in a news release from Oregon Health & Sciences University.
"The amount of money drug companies are skimming off the top is substantial," said Dr. Vinay Prasad, an OHSU researcher, in the news release. "The costs of these drugs are, in many cases, crippling to patients. And the cost is not justified by R&D spending."
The researchers looked at U.S. Securities and Exchange Commission filings for 10 cancer drugs. The median cost of developing a single cancer drug was $648 million, while the median revenue after approval was $1658.4 million, according to the researchers.
After just four years, the 10 drugs analyzed in the study had made more than $67 billion, the study showed.
"That's a seven-fold increase in revenue post-approval versus R&D spending," Prasad said in the news release. "That is extremely lucrative. Is there room to lower the price of drugs without stifling innovation? The answer has to be yes, in my opinion."