Study: Dads are getting older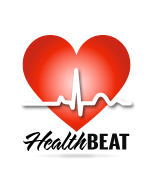 The average age of men becoming fathers has increased by more than three years in the last four decades, according to a new study.
Researchers at Stanford University School of Medicine examined U.S. birth data from 1972 to 2015 – nearly 169 million live births.
The data revealed that the average paternal age at the time of a child's birth grew from 27.4 years to 30.9 years. Asian-American dads are the oldest: 36 years old, on average, according to the study.
The youngest dad recorded during the time frame was 11 years old; the oldest was 88, according to the study.
The percentage of newborns with dads in their 40s more than doubled, from 4.1 percent to 8.9 percent, during that four-decade time period. And dads in their 50s when a child was born increased from .5 percent to .9 percent, according to the study.
Paternal age also increased with greater number of years of education. Dads with a college degree were an average of 33.3 years old at the time of their child's birth.
Maternal ages at birth have been increasing, as well. During the study time frame, 1972 to 2015, maternal ages advanced even more than paternal ages, according to researchers.
"This may be a consequence of women waiting longer to get married or putting off childbearing as the years they spend in higher education increase and as careers become more central to their lives," said Dr. Michael Eisenberg, senior author, in a news release.
As a result, the age difference between moms and dad has been shrinking from 2.7 years to 2.3 years, according to the study.