Lead detected in baby food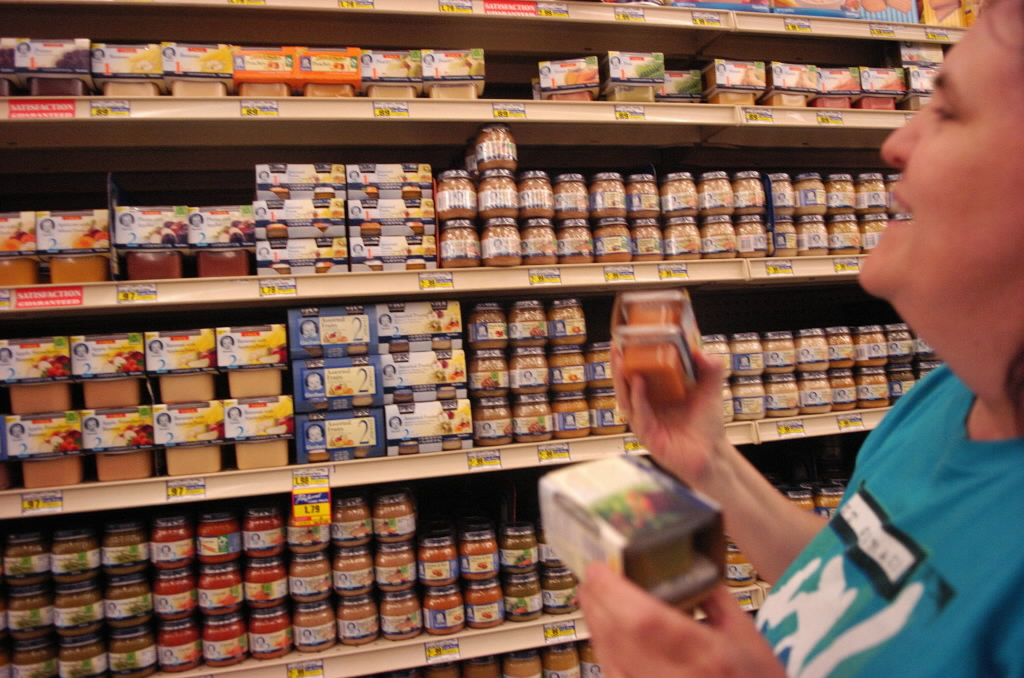 Parents don't only have to worry about lead in their kids' drinking water. Now they may need to give their baby food a second thought.
An environmental watchdog group's analysis found detectable levels of lead in 20 percent of baby food samples.
The Environmental Defense Fund analyzed 11 years of Food and Drug Administration food samples (from 2003 to 2013). About 20 percent of the 2,164 baby food samples and 14 percent of the other 10,064 food samples had detectable levels of lead, according to the analysis.
Eight types of baby foods had detectable lead in more than 40 percent of samples. Those foods are:
Grape juice, 89 percent of samples
Sweet potatoes, 86 percent
Mixed fruit juice, 67 percent
Arrowroot cookies, 64 percent
Teething biscuits, 47 percent
It's unclear where the lead in food is coming from, but the Environmental Defense Fund identified some potential sources: absorption from contaminated soil, contact with contaminated soil in the field, contamination during processing and incidental contamination.
The FDA set a maximum daily intake level of 6 micrograms of lead a day in 1993. Earlier this year, the Environmental Protection Agency estimated that more than 5 percent of children 2 to 6 years old (more than 1 million kids) exceed that maximum, according to the report.