Washingtonians need help spelling illness names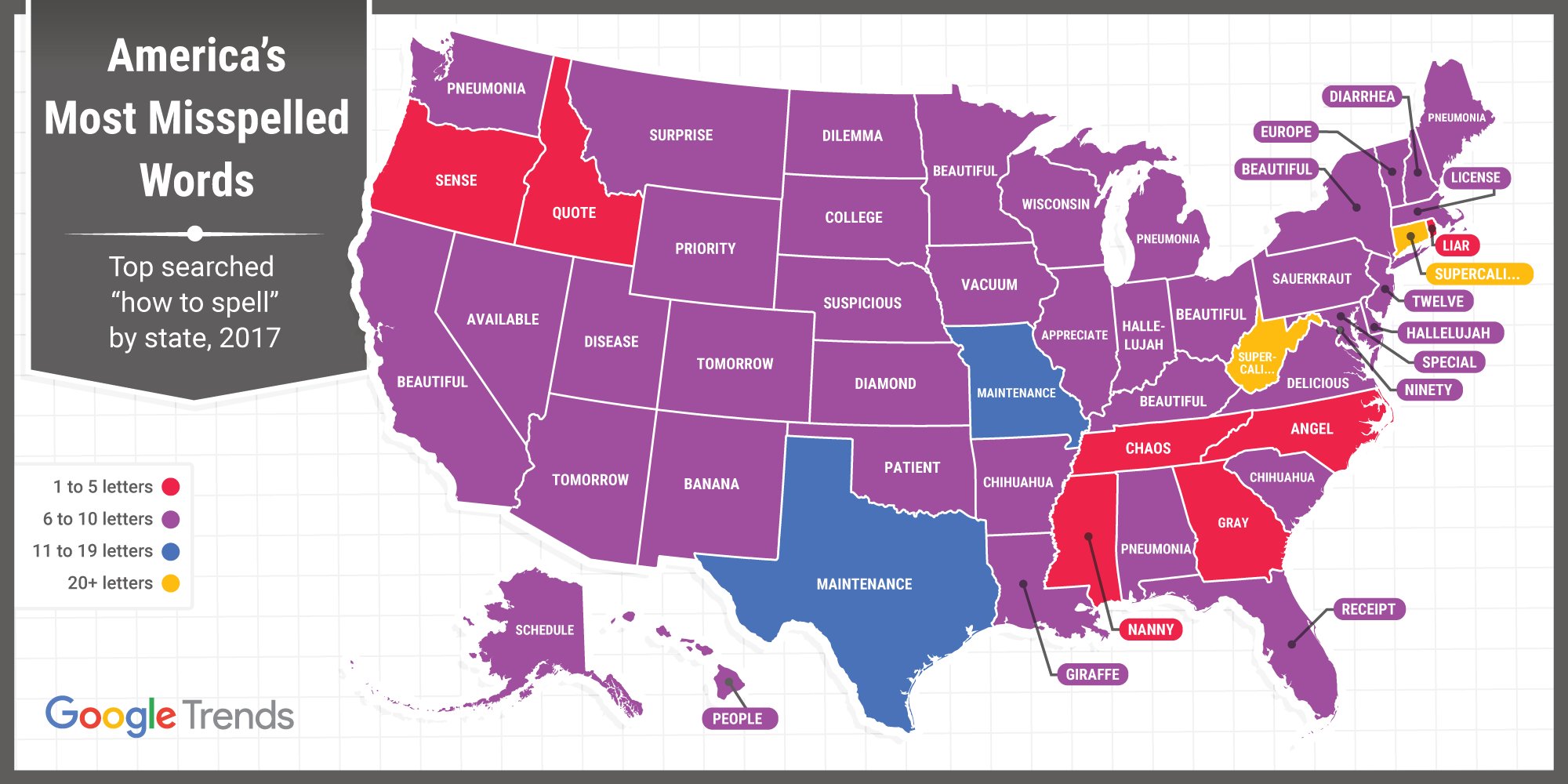 In honor of the Scripps National Spelling Bee, Google created a map with the most commonly misspelled word in each state.
So why am I writing about this on a health blog? Well, because it turns out the word Washingtonians turn to Google for help spelling is a health ailment.
So what is it? Pneumonia.
Washingtonians aren't the only ones who have trouble spelling the lung infection's name. Pneumonia was also the top "how do you spell" word Googled in Maine, Michigan and Alabama.
Other health-related top-searched words include "diarrhea" in New Hampshire, "disease" in Utah and "patient" in Oklahoma.
At least Washingtonians have trouble with a tricky word. That silent "p" and all of the vowels can really throw people off.
Better than our neighbors to the south, Oregon, where the most commonly searched word is "sense." Idaho wasn't much better, with "quote" topping the list.
In New Mexico, "banana" was the most-searched word. In Hawaii, it was "people."
Several states had trouble with "beautiful" – California, New York, Kentucky, Minnesota and Ohio. And "tomorrow" popped up in Arizona and Colorado.
But I don't think it can get much worse than in Wisconsin. That state's most commonly misspelled word? Wisconsin.