FDA approves new ALS drug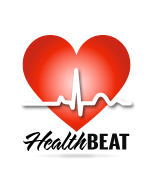 There's big news in the ALS world. The Food and Drug Administration has approved the first drug to treat amyotrophic lateral sclerosis in more than two decades.
The FDA announced on Friday it had approved Radicava (edaravone) after promising results in a six-month trial in Japan.
"After learning about the use of edaravone to treat ALS in Japan, we rapidly engaged with the drug developer about filing a marketing application in the United States," said Dr. Eric Bastings of the FDA, in a news release. "This is the first new treatment approved by the FDA for ALS in many years, and we are pleased that people with ALS will now have an additional option."
ALS, also known as Lou Gehrig's disease, is a rare disease that attacks and kills nerve cells that control voluntary muscles, which control movements like chewing, walking, breathing and talking.
ALS is progressive. There is no cure. Most people with ALS die within three to five years from when symptoms first appear.
The local chapter of the ALS Association applauded the drug's approval.
"We hope today's announcement signals the beginning of a new chapter in the fight against this terrible disease," said Lance Christian, Executive Director of The ALS Association Oregon and SW Washington Chapter, in a news release. "There are several drugs to treat ALS currently in clinical trials and we are hopeful that people living with ALS have even more therapies available to them sooner rather than later."
Radicava is an IV infusion. It's administered with an initial treatment cycle of daily dosing for 14 days, followed by a 14-day drug-free period. Subsequent treatment cycles consist of dosing on 10 of 14 days, followed by drug-free periods, according to the FDA.
In the Japan trial, after 24 weeks of treatment, people receiving the drug declined less on a clinical assessment of daily functioning compared to those receiving a placebo, according to the FDA.