Medicaid expansion impact in Washington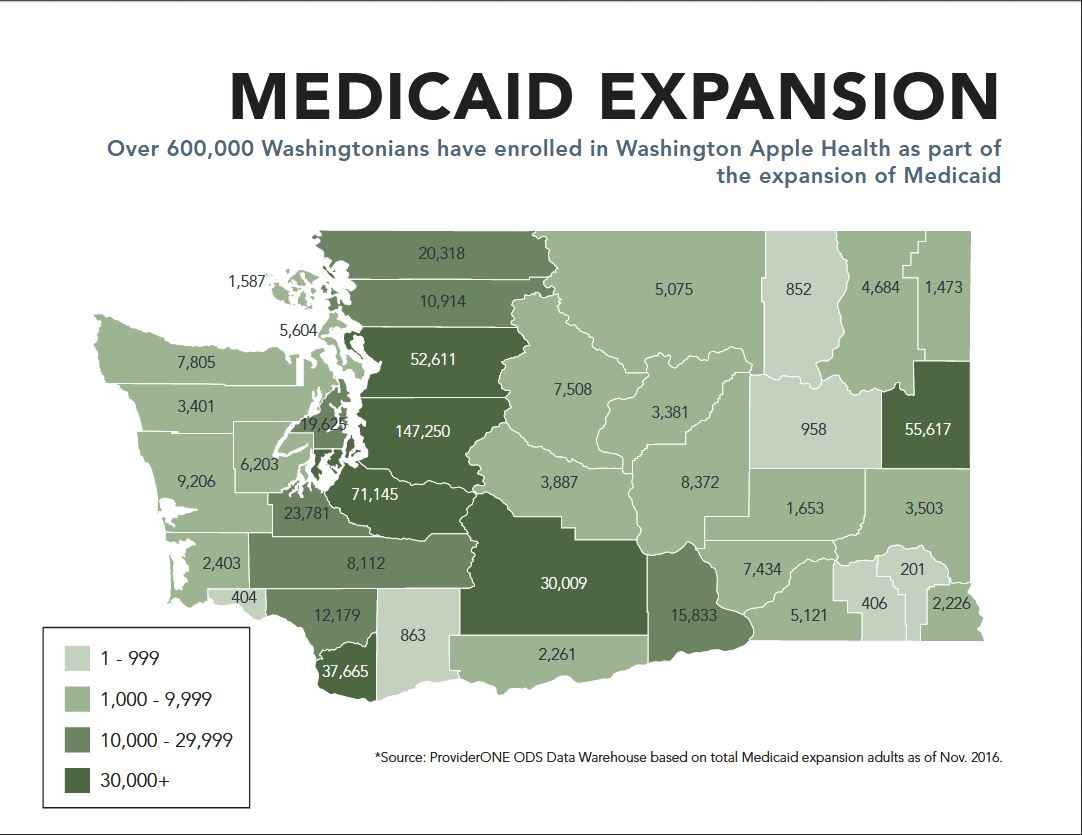 With the Affordable Care Act's days appearing limited, Washington elected leaders and health officials are working to highlight the impact of Obamacare in the state.
The state insurance commissioner has a page on his website dedicated to the ACA. And the Washington Health Benefit Exchange – which operates the state's insurance marketplace, Washington Healthplanfinder – unveiled its "1 in 4 Washington" website earlier this year.
This week, the state Health Care Authority, which oversees the Medicaid program, launched its own site. The "What's at stake with the Affordable care Act?" page highlights the number of people who benefited from Medicaid expansion and some of the services they've received.
Statewide, more than 600,000 adults have enrolled in the Medicaid program through the expansion. That includes more than 37,600 people in Clark County.
Of those new state enrollees, here are some of the services they've received:
Since January 2014, more than 20,000 people were treated for cancer.
In 2015, nearly 30,000 adults received substance use disorder treatment services.
In the 2016 fiscal year, 147,000 adults received dental services, 40,633 got diabetes medication and 1,143 were treated for hepatitis C.
In the 2016 fiscal year, 29,922 women received breast cancer screening and 33,268 received cervical cancer screening.