The Dirty Dozen: Produce and pesticides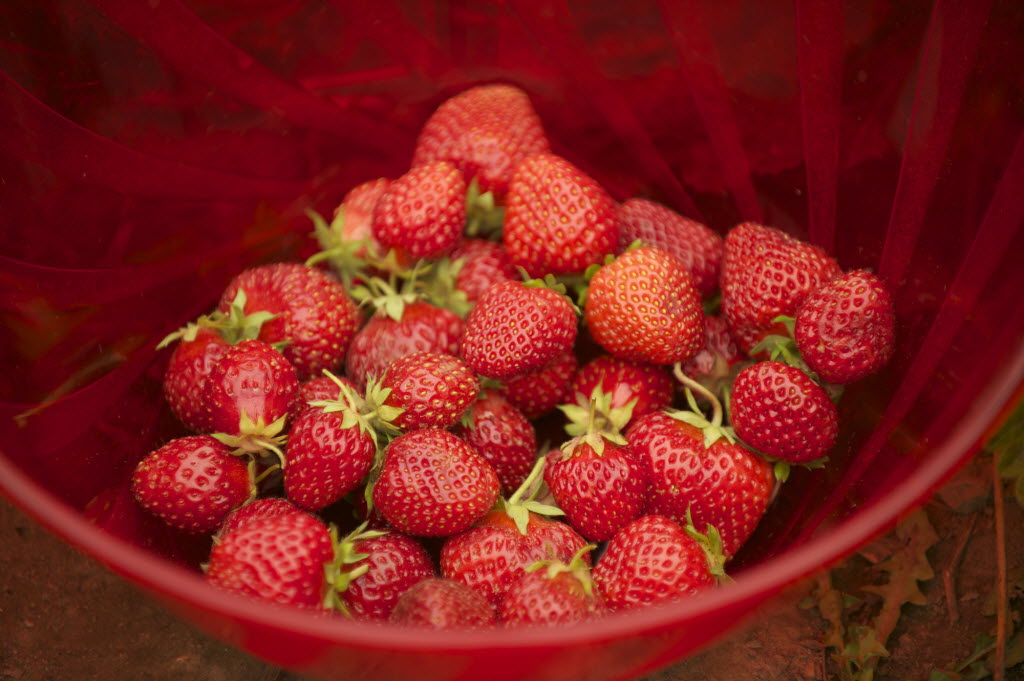 If you want to reduce your pesticide exposure, it's best to stay away from strawberries. The berries once again top the Environmental Working Group's Dirty Dozen list.
The nonprofit environmental research organization released this week its annual pesticides in produce guide, identifying the top 12 conventional produce foods with the most pesticides – the Dirty Dozen. The guide also highlights the Clean Fifteen – foods with the least amount of pesticides.
The nonprofit analyzes tests by the U.S. Department of Agriculture and found nearly 70 percent of samples of 48 types of conventional produce had residues of one or more pesticides, according to a news release from EWG.
USDA researchers found 178 different pesticides. The residues remained on fruits and veggies, even after they were washed and peeled, according to the news release.
Here are the Dirty Dozen:
1. Strawberries
2. Spinach
3. Nectarines
4. Apples
5. Peaches
6. Pears
7. Cherries
8. Grapes
9. Celery
10. Tomatoes
11. Sweet bell peppers
12. Potatoes
Each of these foods tested positive for pesticide residues and had higher concentrations of pesticides than other produce. The most contaminated sample of strawberries had 20 different pesticides, according to the news release.
And, here's the Clean Fifteen:
1. Sweet corn
2. Avocados
3. Pineapples
4. Cabbage
5. Onions
6. Sweet peas (frozen)
7. Papayas
8. Asparagus
9. Mangos
10. Eggplant
11. Honeydew melon
12. Kiwi
13. Cantaloupe
14. Cauliflower
15. Grapefruit