Nips and tucks: Top plastic surgery procedures of 2016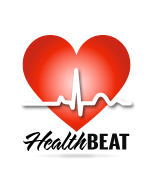 More than 17 million surgical and minimally invasive cosmetic procedures were performed in the U.S. last year – a 3 percent growth over 2015, according to the latest stats from the American Society of Plastic Surgeons.
Cosmetic surgical procedures increased by 4 percent in 2016, with nearly 1.8 million procedures. Here are the top 5 procedures:
1. Breast augmentation, 290,467
2. Liposuction, 235,237
3. Nose reshaping, 223,018
4. Eyelid surgery, 209,020
5. Facelifts, 131,106
There were also 15.5 million cosmetic minimally invasive procedures last year. Here are the top procedures:
1. Botulinum Toxin Type A (Botox), 7 million
2. Soft tissue fillers, 2.6 million
3. Chemical peel, 1.36 million
4. Laser hair removal, 1.1 million
5. Microdermabrasion, 775,000
All of the top procedures were up in 2016, except for laser hair removal and microdermabrasion, which were down 1 percent and 3 percent, respectively.
The data also showed the procedures that take fat from one part of the body and inject it in another were on the rise. Buttock augmentation using fat grafting increased 26 percent and breast augmentation using fat grafting increased 72 percent.
Here are some other interesting stats from the report:
Surgeons performed 27,760 breast reductions in men in 2016.
Breast lifts are up 92 percent since 2000, from about 53,000 procedures to more than 101,000.
Buttock lifts are up 213 percent since 2000, from about 1,300 procedures to about 4,200.
Lower body lifts are up 34 percent from 2015 and a whopping 5,358 percent since 2000.
Collagen has lost its appeal, apparently, dropping 98 percent since 2000.
Nearly 29,000 surgeries to repair injuries from dog bites were performed in 2016.
More than 109,000 women had breast reconstruction surgery in 2016, up 39 percent from 2000.