Study suggests survival rates of preterm infants improving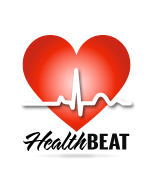 New research found that very early preterm infants are more likely to survive than in previous years. In addition, the survivors are less likely to have neurological problems.
Researchers found that survival rates increased from 30 percent to 36 percent from 2000 to 2011, according to records from a National Institutes of Health research network.
The proportion of survivors without neurological or developmental problems increased from 16 percent to 20 percent during that same time, according to the research.
Researchers looked at the outcomes of more than 4,000 infants born at 11 NIH sites. Infants in the study were born between the 22nd and 24th week of pregnancy; a full-term pregnancy is 40 weeks.
Those born from 2008 to 2011 had the lowest death rate (64 percent). From 2004 to 2007, the death rate was 70 percent (unchanged from 2000 to 2003), according to the study.
Researchers attributed the improvements to advances in the care provided to expectant mothers and their newborns. For example, antenatal steroids are given to women at risk for preterm birth and help the infant's lungs to mature. That means the infant is less reliant on ventilation therapy, which can sometimes damage the lungs and lead to infections, according to the researchers.
In the past, many experts feared that advances leading to improvements in survival might also result in more infants with disabilities. In the current study, however, researchers found that across all three time intervals the percentage of infants who survived with a disability did not change significantly.