Using aspirin to prevent cancer growth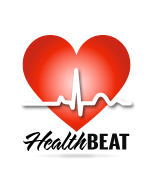 Oregon researchers have identified how low-dose aspirin may inhibit cancer cell proliferation and metastasis.
Aspirin reduces the ability of blood platelets to raise the levels of a protein that can support malignant cells and allow them to survive and spread, according to researchers from Oregon Health & Science University and Oregon State University
Low-dose or "baby" aspirin can help protect against cardiovascular disease, and there's some evidence it may be helpful in cancer prevention as well, especially colon cancer. The new study identifies one of the ways the cancer inhibition may take place, according to a news release announcing the research.
"Low-dose aspirin does not appear to directly affect cancer cells. Instead, it inhibits the normal function of blood platelets and reduces their ability to upregulate an "oncoprotein" called c-MYC, which plays an important role in cancer cell proliferation and survival," researchers said in the news release.
"The benefit of aspirin may be due to its effect on blood cells called platelets, rather than acting directly on tumor cells," said senior author Owen McCarty, a professor in the Department of Biomedical Engineering at OHSU, in the news release. "Our work suggests that the anti-cancer action of aspirin might be in part as follows: during their transit in the blood, circulating tumor cells interact with platelets, which spur tumor cell survival by activating oncoproteins such as c-MYC. The inhibition of platelets with aspirin therapy reduces this signaling between platelets and tumor cells, thus indirectly reducing tumor cell growth."
"Because the interaction between platelets and cancer cells is believed to occur early… the use of anti-platelet doses of aspirin might serve as a safe and efficacious preventive measure for patients at risk for cancer," the researchers wrote in their conclusion.