HIV vaccine clinical trial begins in South Africa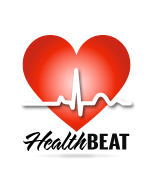 The first HIV vaccine efficacy study in seven years has begun in South Africa.
The study involves a new version of the only HIV vaccine candidate ever shown to provide protection against the virus, according to the National Institutes of Health.
The clinical trial, called HVTN 701, will enroll 5,400 men and women and test whether an experimental vaccine regimen prevents HIV infection. The trial will be the largest and most advanced to take place in South Africa, according to NIH.
In South Africa, more than 1,000 people become infected with HIV, according to NIH.
"If deployed alongside our current armory of proven HIV prevention tools, a safe and effective vaccine could be the final nail in the coffin for HIV," said Dr. Anthony S. Fauci, with the NIH, in a news release. "Even a moderately effective vaccine would significantly decrease the burden of HIV disease over time in countries and populations with high rates of HIV infection, such as South Africa."
The vaccine regimen being tested is based on the one investigated in a clinical trial in Thailand. The trial found the experimental vaccine to be 31.2 percent effective at preventing HIV infection over the 3 ½-year follow-up after vaccination, according to NIH.
In the current study, the design, schedule and components of the vaccine regimen have been modified to try to increase the protective immune responses, according to NIH.