The changing face of plastic surgery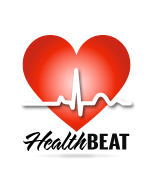 Plastic surgery is more popular than ever, but the types of procedures people are undergoing are changing.
In 2015, surgeons performed nearly 16 million surgical and minimally invasive cosmetic procedures in the U.S – a 2 percent increase from 2014. Since 2000, the number of procedures has increased 115 percent, according to new data released by the American Society of Plastic Surgeons.
"While more traditional facial procedures and breast augmentations are still among the most popular, we're seeing much more diversity in the areas of the body patients are choosing to address," said Dr. David H. Song, society president, in a news release.
While facelifts remain popular, surgeons have seen a surge in other types of lifts since 2000. Breast lifts, for example, are up 89 percent, and buttock lifts are up 252 percent, according to the data.
Despite the increasing popularity of lifts, the procedures haven't replaced the plastic surgery powerhouses.
Of the 1.7 million cosmetic surgical procedures performed in 2015, here are the top 5:
1. Breast augmentation, 279,143 procedures.
2. Liposuction, 222,051 procedures.
3. Nose reshaping, 217,979 procedures.
4. Eyelid surgery, 203,934 procedures.
5. Tummy tuck, 127,967 procedures.
Among the 14.2 million cosmetic minimally invasive procedures in 2015, here are the top 5:
1. Botox injections, 6.7 million procedures.
2. Soft tissue fillers, 2.4 million procedures.
3. Chemical peel, 1.3 million procedures.
4. Laser hair removal, 1.1 million procedures.
5. Microdermabrasion, 800,340 procedures.
A few more interesting tidbits from the data:
-Procedures focusing on the rear end dominated surgical growth, with buttock implants leading the way as the fastest growing type of surgery in 2015. On average, there was a buttock procedure every 30 minutes of every day.
-Nearly 15,000 people underwent buttock augmentation with fat grafting in 2015. About 5,000 had a buttock lift, and 2,500 people received buttock implants.
-Men accounted for more than 40 percent of breast reduction surgeries in 2015. More than 27,000 breast reduction surgeries were performed on men.
-The number of women undergoing breast reconstruction procedures after breast cancer increased 4 percent in 2015.