State poison center reports increase in cannabis calls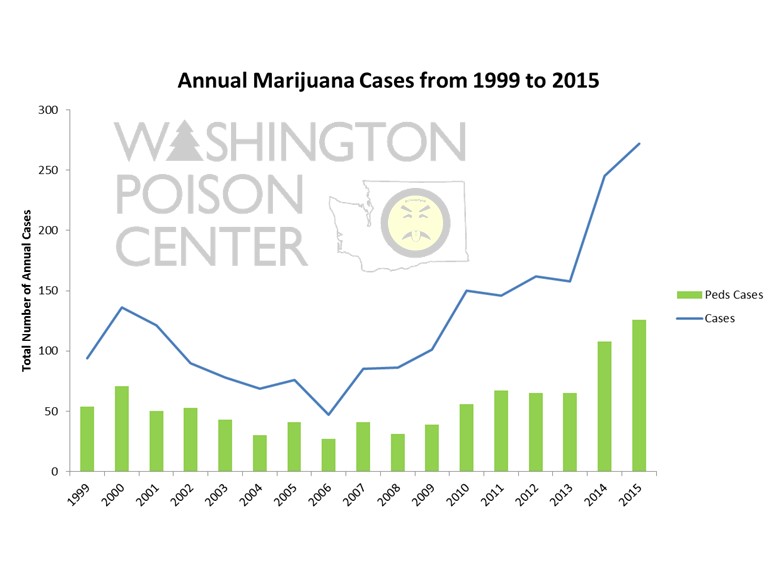 The number of calls to the Washington Poison Center related to cannabis and cannabis products increased more than 10 percent over the last year.
The poison center received 272 calls regarding exposures to marijuana products in 2015, up more than 10 percent from 2014, according to the center's 2015 Marijuana & You report.
Here's the breakdown of those 272 cases:
-86 cases of marijuana edibles
-32 cases of marijuana concentrate
-97 cases of marijuana in plant form
About 46 percent of the calls were concerning people younger than 19, according to the report.
The majority of the calls (24 percent) were regarding 13- to 19-year-olds. The next highest age group was 20- to 29-year-olds.
The marijuana exposures more often occurred in the caller's own home (77 percent), but of the 272 cases, 172 required hospitalization, according to the report.
The 24/7 Washington Poison Center number is 800-222-1222. All calls are confidential.