Study: Water births don't pose harm to newborns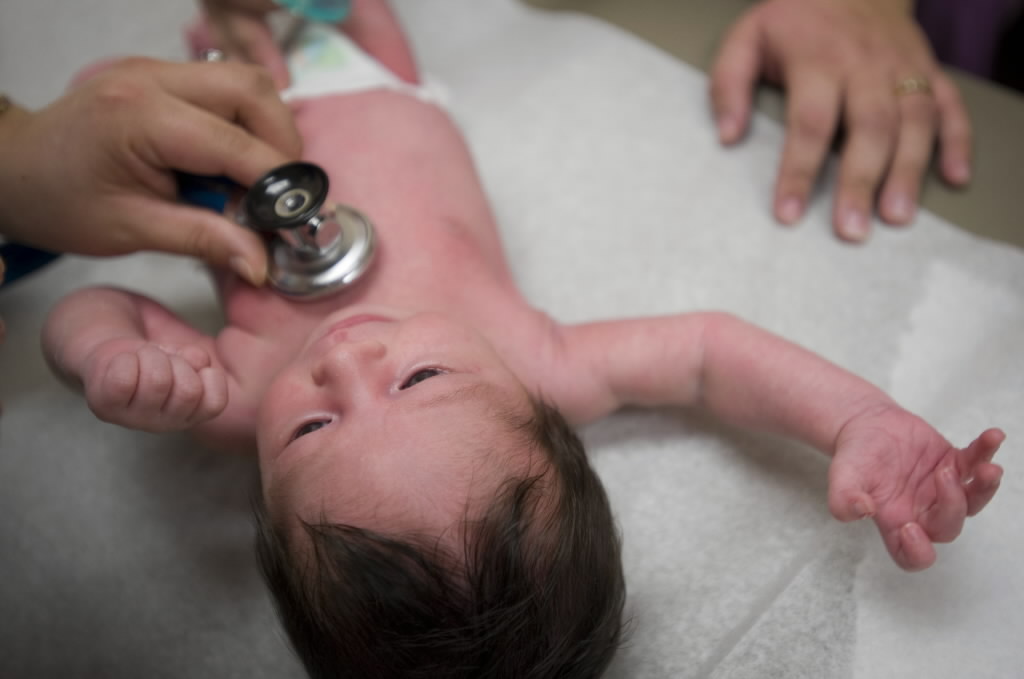 Researchers at Oregon State University say there's no evidence that water births pose any increased harm to newborns.
The researchers looked at data for more than 6,000 midwife-attended water births, which is when a baby is intentionally born under water in a tub or pool.
They found that newborns born in water were no more likely to experience low Apgar scores, require transfer to the hospital after birth or be hospitalized in their first six weeks of life than newborns who were not born in water.
"The findings suggest that water birth is a reasonably safe, low-intervention option for women who face a low risk of complications during the birthing process," said lead author Marit Bovbjerg in a news release. "These are decisions that should be made in concert with a medical professional."
The results of the study were published in the Journal of Midwifery and Women's Health. The study is believed to be the largest study of water births to date and the first to examine the practice in the U.S., according to the news release.
For the study, the researchers analyzed birthing outcome data of 17,000 women from 2004 to 2009.
More than 6,500 women in the database gave birth in water, either at home or in a birthing center. The outcomes in those births were compared to the outcomes for non-water births. The study did not include births in hospitals.
While babies born in water were no more likely to require hospitalization (nor were the mothers), the researchers did find an 11 percent increase in perineal tearing among mothers who gave birth in water.
"For some women, that potential risk of tearing might be worth taking if they feel they will benefit from other aspects of a water birth, such as improved pain management," Bovbjerg said in the news release.