Higher alcohol taxes lead to lower STD rates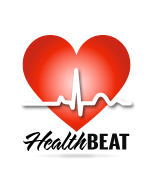 Researchers discovered that increasing taxes on alcohol can have a perhaps unexpected result: lower gonorrhea rates.
University of Florida Health researchers found that increasing state alcohol taxes could help prevent sexually transmitted infections.
In Maryland, gonorrhea rates decreased by 24 percent after the state increased its sales tax on booze in 2011, according to the researchers.
Multiple studies have shown that increases in alcohol taxes decrease alcohol consumption. And less drinking reduces risky sexual behavior, the researchers said.
The University of Florida Health study, however, is apparently one of the first to quantify the effect of alcohol takes on sexually transmitted infection rates.
"If policymakers are looking for methods to protect young people from harmful STIs, they should consider raising alcohol taxes, which have decreased remarkably over the years due to inflation," said Stephanie Staras, the study's lead researcher, in a news release.
In the Maryland example, the sales tax increase on alcohol was only 3 cents per $1, increasing the tax from 6 percent to 9 percent. But the increase resulted in 2,400 fewer cases of gonorrhea in the state during the 18 months after the increase went into effect in July 2011, according to the study.
The researchers didn't find any effect on chlamydia rates, which could be because chlamydia infections are more likely to be asymptomatic or mild so people are less likely to seek testing, the researchers said.
"Right now, the only population-level intervention for STIs recommended by the Centers for Disease Control and Prevention is condom distribution," Staras said in the news release. "However, the effects we observed in this study are comparable to the effectiveness of condom distribution, and taxes generate revenue rather than spend it — making it a powerful option for policymakers to consider."