More hospitals support breast-feeding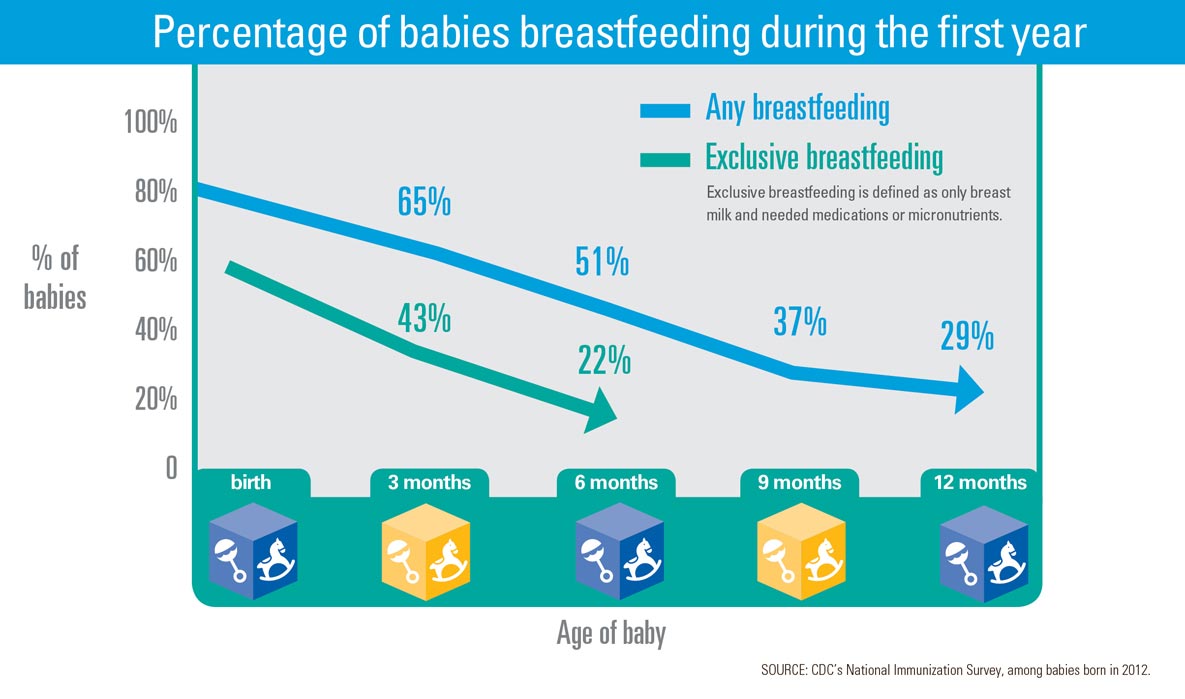 More and more hospitals are taking steps to increase support for breast-feeding, according to a new report from the Centers for Disease Control and Prevention.
The World Health Organization and United Nations Children's Fund, or UNICEF, launched the Baby-Friendly Hospital Initiative as the global standard for hospital care to support breast-feeding.
At the core of the initiative are the "Ten Steps to Successful Breastfeeding," which include written breast-feeding policies, education about the policies and benefits of breast-feeding, helping mothers initiate breast-feeding within an hour of birth, only giving infants breast milk, encouraging breast-feeding on demand, allowing mothers and infants to remain together 24 hours per day and establishing breast-feeding support groups.
The percentage of hospitals implementing a majority of the initiative's 10 steps increased from about 29 percent in 2007 to nearly 54 percent in 2013, according to the CDC Vital Signs report.
Despite that increase, only 289 of the roughly 3,300 maternity hospitals in the U.S. are designated baby-friendly facilities.
Earlier this year, Legacy Salmon Creek Medical Center – along with three other Legacy hospitals – were recognized as baby-friendly birth facilities after Legacy invested in a four-year process to reform practices surrounding breast-feeding.
According to the CDC, 80 percent of babies born in the U.S. start out breast-feeding, but about 60 percent of breast-feeding mothers stop earlier than they intend.
About 22 percent of babies are exclusively breast-fed for the first six months, as recommended, and only 29 percent are breast-fed for 12 months, as recommended, according to the CDC.
Babies who are breast-fed have reduced risks of ear and respiratory infections, asthma, sudden infant death syndrome, diabetes and obesity, according to the CDC.