Healthy Washington cities, unhealthy Clark County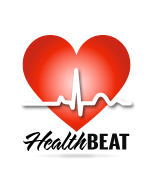 When it comes to the healthiest cities in Washington, Clark County is on the outside looking in.
NerdWallet, a personal finance website, analyzed data from the Census Bureau, OpenStreetMap, Medicare and the Centers for Disease Control and Prevention, to rank Washington's healthiest cities.
None of Clark County's cities made the top 10, but Ridgefield is ranked No. 11.
The analysis looked at the proportion of commuters who don't drive, health insurance coverage, hospital survey rankings, the number of parks per 10,000 residents and the number of McDonald's locations per 10,000 county residents.
Based on those factors, NerdWallet came up with this list of the top 10 healthiest cities in Washington:
1. Vashon
2. Pullman
3. Union Hill-Novelty Hill
4. Seattle
5. Bainbridge Island
6. Ellensburg
7. North Bend
8. Mercer Island
9. Redmond
10. Bellevue
Ridgefield came in at No. 11. In Ridgefield, only 1 percent of people are non-car commuters but the city only has 17.75 parks per 10,000 residents.
Camas wasn't far behind in the rankings, coming in at No.13. Washougal is ranked No. 20.
Then, there's a drop off.
Battle Ground is ranked 33rd healthiest. Vancouver is ranked No. 56. Woodland is 111th.
La Center wasn't included in the analysis. Places with fewer than 5,000 residents were excluded, as were places without park of hospital data.
The rankings also included other areas in Clark County: Lake Shore is No. 53; Felida is No. 54; Minnehaha and Walnut Grove came in at 77th and 78th; Orchards is No. 85; Hazel Dell is 100th; Five Corners is No. 104.