Public opinion split on ACA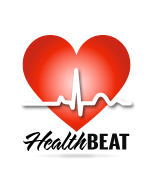 This month's Kaiser Family Foundation health tracking poll shows that public opinion on the Affordable Care Act remains nearly evenly split.
But for the first time since November 2012, the share of people with a favorable view exceeds the share with an unfavorable view – by 1 percent.
About 43 percent of poll respondents had favorable views of the ACA, while 42 percent reported unfavorable views, according to the Kaiser Family Foundation poll.
The poll asked participants about health care priorities for the president and Congress, the top change for Democrats, Republicans and independents is making sure that high-cost drugs for chronic conditions – HIV, hepatitis, mental illness and cancer, for example – are affordable to those who need them.
Seventy-six percent of respondents identified it as a top priority; 60 percent said government action to lower prescription drug prices should be a top priority, according to the poll.
Aside from making sure high-cost drugs are affordable for people with chronic conditions, Republicans, Democrats and independents disagreed on what should be top priorities.
Democrats said requiring all states to expand their Medicaid program and making financial help to purchase insurance available to more people were their next top priorities.
For Republicans, the next highest priority is repealing the entire ACA, followed by repealing the individual mandate.
Independents want protection for people being charged high prices at network hospitals when seen by a doctor not covered by their plan. Next, they want to make sure health plans have sufficient provider networks and want information about price of care more available.
In March, the independent Congressional Budget Office revised its original ACA implementation cost estimate – now projecting the government will spend significantly less on the law than projected.
That news went largely unnoticed, according to the poll. Only 8 percent answered correctly that the law is costing less than originally estimated.
Half of respondents thought the law is now costing more than projected; 18 percent believe it is costing about the same as originally estimated; 23 percent said they didn't know, according to the poll.