Uninsured rate drops in Washington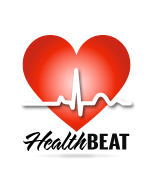 Washington's uninsured rate dropped nearly 7 percentage points since the Affordable Care Act's requirement to have insurance took effect at the beginning of 2014.
A new Gallup poll found Washington's uninsured rated dropped from 16.8 percent in 2013 to 10.1 percent in 2014. That's the fourth greatest reduction in the country.
Arkansas saw a change of 11.1 percentage points (22.5 percent to 11.4 percent) — the highest in the country — and Kentucky's uninsured rate dropped 10.6 percentage points (20.4 percent to 9.8 percent).
Oregon came in third with a 7.7 percentage point reduction (19.4 percent uninsured to 11.7 percent). Fifth was West Virginia, dropping 6.7 percentage points (17.6 percent to 10.9 percent).
All five of the states with the highest reduction expanded their Medicaid programs and established a state-based insurance marketplace or a state-federal partnership. The 21 states that implemented both of those measures reported a 4.8 percentage point reduction in uninsured rates, compared with a 2.7-point drop in the states that did not.
Nationwide, the uninsured rate dropped 3.5 percentage points from 17.3 percent to 13.8 percent – the lowest annualized rate in the last seven years, according to Gallup.
For the seventh consecutive year, Massachusetts had the lowest uninsured rate in the country (4.6 percent). Texas has the highest uninsured rate (24.4 percent) for the seventh consecutive year, but that's the lowest rate measured in Texas to date.