FDA: Pregnant women should eat more fish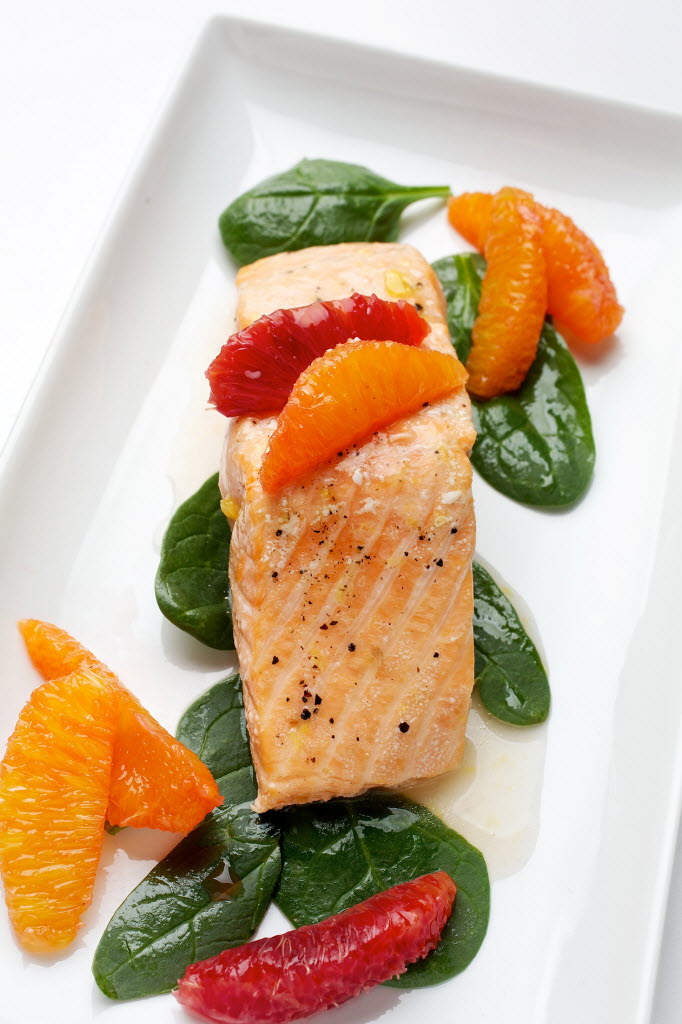 Pregnant women aren't getting enough fish in their diet, according to government officials.
The Food and Drug Administration and the Environmental Protection Agency announced Tuesday that pregnant women should be eating two or three servings of low-mercury fish per week.
The announcement is the first time government officials have given a minimum amount, according to a Today article.
FDA officials described 8 to 12 ounces per week as the "sweet spot" to maximize the benefits of health and development of a fetus while minimizing the risk of exposure to too much methyl mercury, according to the article.
In 2004, government officials set a maximum on recommended fish consumption of 12 ounces per week.
According to the FDA, recent surveys found that 21 percent of pregnant women ate no fish in the previous month. And of those who did, 50 percent had less than 2 ounces and 75 percent had less than 4 ounces.
For most people, mercury in seafood isn't a health risk. But the FDA warns that pregnant or breastfeeding women should avoid fish with high mercury levels because it could harm a developing brain (fish absorb mercury from streams and oceans), according to the Today article.
Pregnant and breastfeeding women and children should avoid four types of fish highest in mercury: tilefish from the Gulf of Mexico, shark, swordfish and king mackerel. Albacore tuna should be limited to 6 ounces per week, according to the FDA.
Instead, they should eat fish lower in mercury, such as salmon, shrimp, Pollock, light canned tuna, tilapia, catfish and cod.
"Any woman who is concerned about the risk from fish should understand that most types of commercially available fish in the U.S. are toward the low end of the spectrum in terms of how much methyl mercury they contain," FDA acting chief scientist Dr. Stephen Ostroff told Today. "Of the 10 most commonly eaten fish in the U.S., nine are toward the low end and eight are at the very low end in terms of their methyl mercury content."