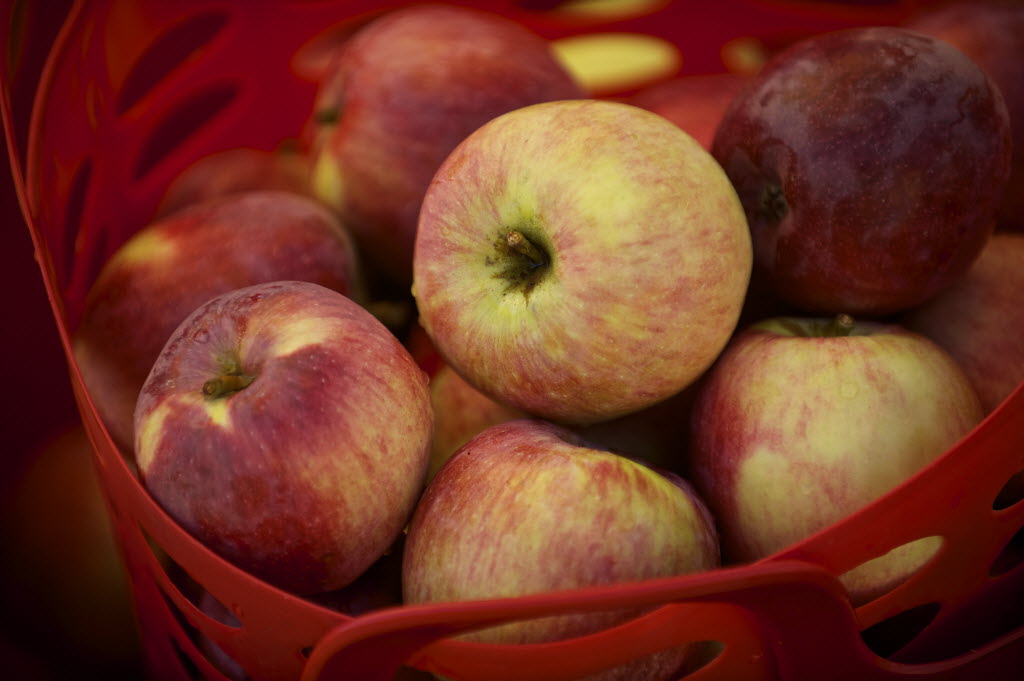 The Environmental Working Group this week released its annual Dirty Dozen list of produce with the highest levels of pesticide residues.
The report highlights the cleanest and dirtiest conventionally grown fruits and vegetables and recommends going for the organic version of foods in the Dirty Dozen.
The Environmental Working Group analyzed pesticide residue testing data from the U.S. Department of Agriculture and Food and Drug Administration to come up with the rankings.
Here are the Dirty Dozen, beginning with the food with the highest amount of pesticide residues:
Apples
Strawberries
Grapes
Celery
Peaches
Spinach
Sweet bell peppers
Imported nectarines
Cucumbers
Cherry tomatoes
Imported snap peas
Potatoes
And a couple more on the dirty list: hot peppers and kale/collard greens.
The Environmental Working Group also ranks conventional foods with the least amount of pesticide residue.
Here are the Clean Fifteen:
Avocados
Sweet corn
Pineapples
Cabbage
Frozen sweet peas
Onions
Asparagus
Mangos
Papayas
Kiwi
Eggplant
Grapefruit
Cantaloupe
Cauliflower
Sweet potatoes
If you want to see the rankings of all 48 foods evaluated, visit the Environmental Working Group website.