Bigger horses needed to carry bigger Americans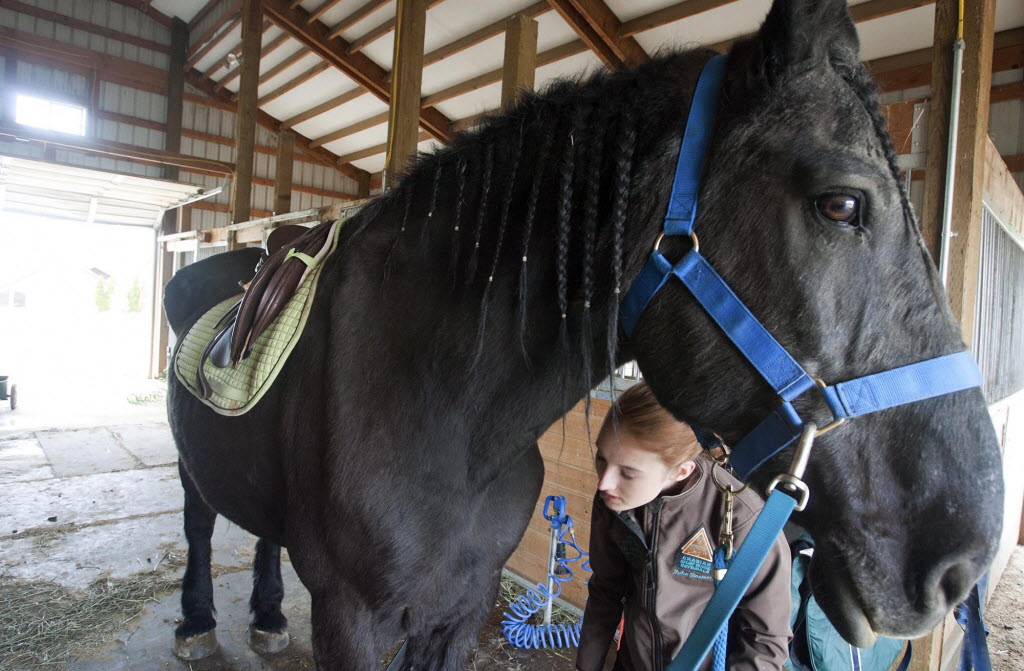 Wranglers in the West are adding bigger horses to their stables in order to carry heavier tourists.
Ranches are now using draft horses for overweight riders, according to an Associated Press story.
"Even though a person might be overweight, or, you know, heavier than the average American, it's kind of nice we can provide a situation where they can ride with their family," wrangler T. James "Doc" Humphrey told the AP.
Ranch operators started adding the bigger horses in the 1990s. But the pace at which they've needed the bigger horses has increased in recent years, according to the story.
The bigger horses meant ranches could eliminate weight limits and, therefore, not lose out on tourist money. Ranch operators told the AP they would lose $4,000 to $6,000 a season if they still had the 225-pound weight limit in place.
"I think it's wonderful that these people are looking to accommodate people of larger body size," Peggy Howell, spokeswoman for the National Association to Advance Fat Acceptance, told the AP.
"People of larger body size enjoy athletic activities just as much as people with what's considered normal body size," she said.