Americans love their butter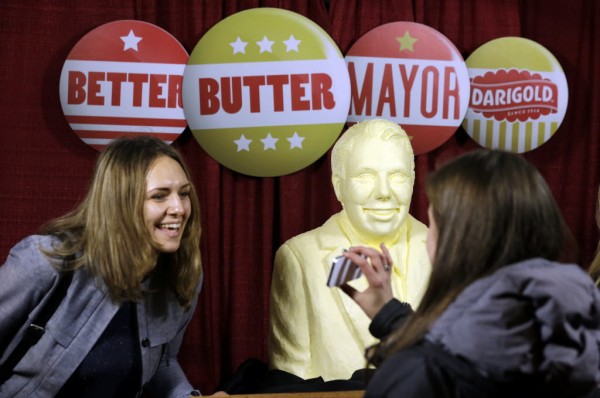 U.S. butter consumption reached a 40-year high in 2012.
But before you cringe, consider the reason why:
"Consumers are changing their perception of food and looking for healthier alternatives. They're moving away from highly processed foods and artificial ingredients," Anuja Miner, executive director of the American Butter Institute, told the Los Angeles Times.
So as Americans shifted their focus to more natural foods, they rejected trans-fat heavy products, such as margarine, according to the article.
According to the American Butter Institute, per capita butter consumption was at 5.6 pounds in 2012. That's up from a low of 4.1 pounds in 1997, according to the article.
Those numbers could go up even more. In November, the Food and Drug Administration said it no longer considered partially hydrogenated oils – the major dietary source of trans fat in processed food – as "generally recognized as safe."
Trans fats are vegetable oils that have been blended with hydrogen to boost shelf life and mimic the qualities of butter or lard, according to the LA Times article.
But, as the FDA pointed out, trans fat has been linked to an increased risk of coronary heart disease.
But overindulging on butter isn't a great idea, either.
The American Heart Association recommends limiting saturated fats (like butter) to less than 7 percent of a person's daily caloric intake.