Plastic surgery for teenage bullying victim
A 15-year-old girl who had been bullied to the point that she quit school and had been home-schooled for three years, underwent plastic surgery to put an end to the bullying.
The nonprofit Little Baby Face Foundation provided the surgery for free.
The mission of Little Baby Face Foundation is to correct low-income children's facial deformities, such as cleft lip or facial palsy, according to an NBC News story.
Last year, the organization received a ton of attention after performing surgery for another bullying victim: a 14-year-old who had her ears pinned back to stop the "Dumbo" taunts.
In the recent case, 15-year-old Renata was called "that girl with the big nose."
Dr. Thomas Romo, who runs the foundation, diagnosed Renata with a hemi-facial microsomia, which left her face underdeveloped and caused her nose to lean to the left, according to NBC News.
In addition to fixing Renata's "big nose," the plastic surgeon offered a chin implant to balance her face. Renata had never considered her chin to be a problem but got the implant anyway, according to NBC News.
After the surgery, Renata told NBC News she feels happy and confident.
But what happens when the bullies find another reason to bully her?
I've done several stories on bullying. I've talked to several teen girls who have been the subject of relentless bullying.
The bullies always find something. Her nose. Her hair. Her clothes.
And if those things don't work, they'll make up things. She sleeps around. She's a snob. She has no friends.
There is always something.
Kids are cruel. Bullying is awful and pervasive and traumatic.
But is turning to plastic surgery to "fix" the focus of bullying really sending the right message?
As New York psychologist Vivian Diller told NBC News:
"Are we saying that the responsibility falls on the kid who's bullied, to alter themselves surgically? We really have to address the idea that there should be zero tolerance of bullying, and maybe we even have to encourage the acceptance of differences."
And once the physical problem is "fixed," then what?
"We will never forget the victimizing experience," assistant professor Chad Rose told NBC News. "The one message I wouldn't want out there is that if you are being teased for some type of problem with your physical appearance, that if you simply change your physical appearance that all the bullying will go away."
What do you think about teenage bullying victims turning to plastic surgery?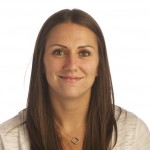 I'm the health reporter for The Columbian newspaper in Vancouver, Wash. I started at The Columbian -- my hometown newspaper -- in September 2009. Reach me at marissa.harshman@columbian.com or 360-735-4546.