Investigating energy shots' claims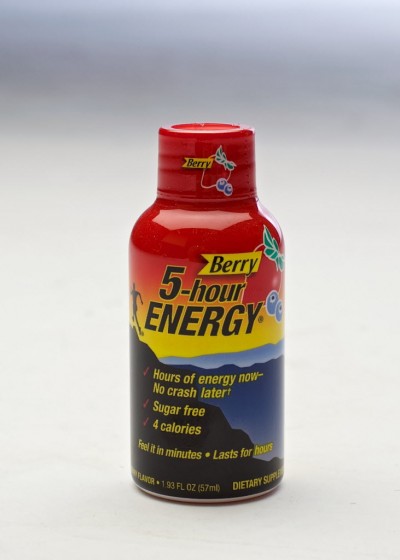 The Oregon Department of Justice is going after the makers of 5-Hour Energy.
The department filed legal papers to force the energy shot makers to hand over data that backs its advertising claims, according to The Oregonian.
Among the claims in question: that 73 percent of 3,000 doctors recommend the drink, that people who drink it don't crash when the effects wear off and that the energy shot may be suitable for teens, according to The Oregonian article.
Oregon is part of a five-state executive committee leading a 33-state investigation into the accuracy of the 2-ounce, caffeinated drink's claims, according to The Oregonian.
Last April, 5-Hour Energy gave Oregon's health fraud unit documents, but some of the information, including specific amounts of ingredients, was redacted, according to the article.
So the Oregon DOJ is now demanding unredacted documents proving the claims.
The drink makers have until Feb. 15 to hand over the information.