Unapproved meningitis vaccines for college students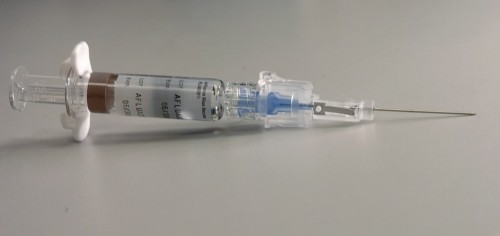 A meningitis outbreak has school officials ordering a vaccine not yet approved in the U.S. to try and stop the spread of the disease on the Princeton University campus.
The vaccine for the type B meningococcal bacteria will be available in December and February for all undergraduate students, graduate students who live in dorms and university employees who have medical conditions that make them more susceptible to meningitis, according to a story by the Associated Press.
The Centers for Disease Control and Prevention recommended the plan, and last week, the Food and Drug Administration approved importing the vaccine for use at the school, according to the story.
The vaccine, Bexsero, was approved in Europe and Australia this year, and is the only vaccine for that strain of meningitis. The vaccine is in the approval process in the U.S., according to the story.
Last year, the B strain accounted for 160 of the 480 meningitis cases in the U.S. About one in 10 young adults with that strain dies, according to the AP story.
Bacterial meningitis can cause swelling of the membranes covering the brain and spinal cord. The symptoms of meningitis can appear quickly, typically developing within three to seven days after exposure, according to the CDC.