Introducing, Pepsi-flavored Cheetos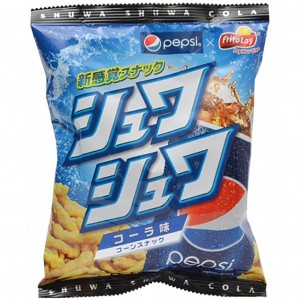 Chip aisles in Japan appear to be even worse than the U.S. shelves.
Why? Because they have these: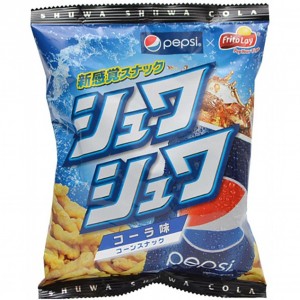 That, my fiends, is a bag of Pepsi-flavored Cheetos. In Japan, they're called Pepsi Shuwa Shuwa, named after the sound of carbonation, according to the Daily Mail.
And yes, they're carbonated.
One Pepsi Cheeto tester compared the carbonation sensation to Pop-Rocks candy, according to the Daily Mail.
A taste-tester with The Impulsive Buy wasn't too fond of the Pepsi-flavored snacks.
"In these snacks the cheese powder has been replaced with a cola powder that is disturbingly not brown," according to the reviewer. "The first sensation, which I did not expect, was a very acidic bite. It's very citrusy, almost sour. And it hits hard. It tries to capture the citrus notes of Pepsi, but it's over the top. Too lemony. The sweeter cola flavor is there but it's subtler and overpowered by the intense citrus."
The taste-tester declares Pepsi Shuwa Shuwa to be "the latest food hybrid to spit in the eye of Mother Nature."
Sorry to disappoint those who hope to try these cola-flavored puffs. A Frito-Lay spokesperson told the Daily Mail the chips won't be available in the U.S.