Spirits linger in building 993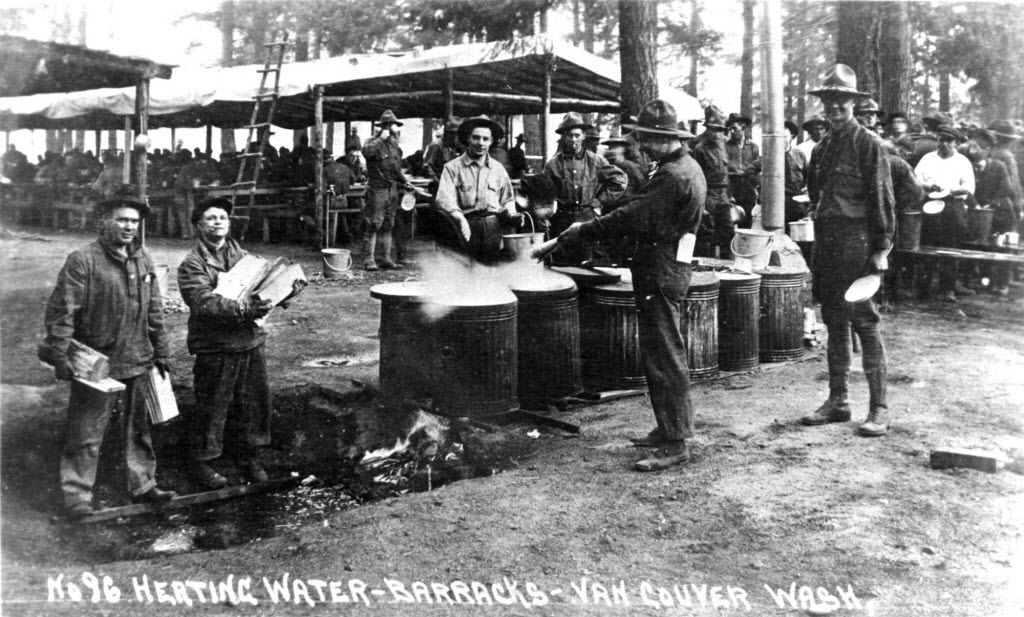 Gina Sabina Deschner shared her story in the comment section of our Disturbances at building 993 post about Vancouver Barracks. That post is here: http://blogs.columbian.com/ghost-stories/2013/10/14/haunted-vancouver-barracks-building/
The vault that (mysteriously) moved out from the wall (at Vancouver Barracks) was so heavy it took three or four men to move it back. It was more than 80 lbs, but it moved back away from the wall again on its own so they left it out in the room.
Many times when my Husband worked there, there were boot steps going up stairs that had been boarded up.
An entrance no longer used, and boarded up in the wall many years ago, had the sounds of boots going up and down when my husband was alone there.
I would hear it when I talked to him on the phone. I even commented when I heard it, "Who is that? I thought you said you were alone today."
He said "I am. It is the ghost, George. He is active today."
I also went there several times with him, entering the door with his key, with no one in the building.
A red vinyl chair would rise up and *poof* like it had someone in it, right then in the main hall.
He normally was not rattled by the happenings, but one night, working late by himself after a drill weekend, he went down in the latrine.
There was a crying sound like a small child coming from the old vents, and that made him a bit unnerved so he called it a night.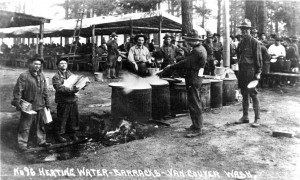 The building next door, several people heard billiard balls being racked up and struck.
It had no pool table, but had at one time many years before, when it had a rec room for soldiers.
This building had the last hanging in the county done there in front, I am not sure on the dates.